Last updated 4 months ago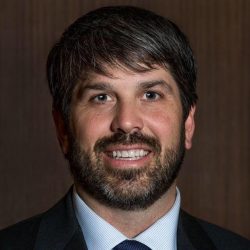 General Information
The information provided below on Garlan Gudger from Cullman, AL is meant to educate voters and comes from a variety of sources. If anything is incorrect or you would like to contribute to this page, please let us know on this page.
Contact Information
Known contact information for Garlan Gudger from Cullman, AL.
Education Information
Known educational history for Garlan Gudger from Cullman, AL.
Attended, Samford University
BA, Building Science, Auburn University
Political Information
Known political history for Garlan Gudger from Cullman, AL.
Senator, Alabama State Senate, District 4, 2018-present
Candidate, Alabama State Senate, District 4, 2018
Member and President, Cullman City Council, 2004-2018
Professions Information
Known professional history for Garlan Gudger from Cullman, AL.
Owner, Southern Makers, present
Owner, Southern Accents Architectural Antiques, Incorporated, present
Architectural Salvage Appraiser, Alabama Historical Commission
Member, Landmark Committee for the Alabama Historical Commission
Organizations Information
Known organizational history for Garlan Gudger from Cullman, AL.
Member/Former President, Cullman City Council, 2004-2018
Election History
Garlan Gudger from Cullman, AL has participated in elections listed below in the state of Alabama.
Sponsored Bills
Cullman Co., lodgings tax decreased upon retirement of certain debt, Cullman County Tourism Bureau estab., Secs. 45-22-242, 45-22-242.11 am'd.
Alcoholic beverages, winery in dry county, Alcoholic Beverage Board authorized to issue manufacturer license, distribution only to distributor or out-of-state, Sec. 28-7A-10.1 add; Sec. 28-3A-3 am'd.
Cullman Co., no cost, pistol permits, applicants may make donation to sheriff, sheriff not required to send any information relating to pistol permits or firearm prohibition
Community development districts, alcoholic beverages, taxation on the sale of alcoholic beverages, further provided, proceeds from sales tax would be deposited into a special fund in the county treasury, Sec. 35-8B-5 added; Sec. 35-8B-1 am'd.
Taxation, exempt federal tax credits and restaurant revitalization grants received under American Rescue Plan Act from state taxation, to provide filing extension for certain taypayers, Revenue Dept. may adopt rules, Secs. 40-16-3.1, 40-18-39.1 added.
Family leave and adoption, reduce period for relinquishment of parental rights for child placed for adoption from five days to four days, provisions for family leave time for adoptive parents and biological parents to care for child in certain cases, Secs. 16-25-11.12, 26-10A-13, 36-26-35.2, 36-26-36.2 am'd.
Alcoholic beverage manufacturers, transfer of alcoholic beverage in bond from another location to manufacturer for certain retail sale authorized, Sec. 28-3A-6 am'd.
Lottery, legislative intent, Alabama Lottery Commission, powers and duties, distrib. of proceeds, allocation of state and local tax on gaming revenue, limitations on retailers of lottery tickets, Alabama Lottery Act
Lottery, authorized, Alabama Lottery Corporation, created, distrib. of proceeds, Lottery Trust Fund, established, levy a state and local tax on gaming gross revenue from video lottery terminals, Sec. 65, Constitution of Alabama of 1901 am'd., const. amend.
Lottery, authorized, distribution of proceeds for postsecondary scholarships and mental health services in public schools, implementation by general law, const. amend.
Debit and credit card swipe fee, exclude from fee calculation taxes and fees added on to purchase price
Health, require health care facilities to allow one caregiver or visitor to patients or residents, subject to reasonable restrictions
State holidays, Robert E. Lee Day observed on second Monday in October, Sec. 1-3-8 am'd.
Small farm wineries, authorize to sell to consumers or distribute to retailers
Covid-19 Recovery Capital Credit Protection Act of 2021, created, employment and wage requirements for qualifying projects extended, compensation amounts for exemption purposes increased, Sec. 40-18-19.1 am'd.
Veterans' Affairs, State Board of, adding a Gold Star Family member to the board, updating existing code, making nonsubstantive, technical revisions, Sec. 31-5-3 am'd.
Armed forces, Alabama State Defense Force (ASDF), provide pay for members, authorization for Governor to activate, further provided, commissioning of officers and specify qualifications, provided, Secs. 31-2-37, 31-2-46, 31-2-69, 31-2-70 am'd.
Legislature, to call itself into a special session under certain conditions authorized, const. amend.
Large animals, sale, possession, transfer, and breeding of large wild cats, great apes, wolves, and non-native bears prohibited , except under certain conditions, criminal penalties established
Department of Public Health, reconstituted, State Board of Health, State Committee of Public Health, State Health Officer abolished, State Health Advisory Board, Secretary of ADPH, medical director established, county boards of health, membership revised, Secs. 22-2-9, 22-2-10, 22-2-11, 22-2-12, 22-2-13, 22-3-8 repealed; Secs. 22-1-1, 22-1-3, 22-2-1, 22-2-2, 22-2-3, 22-2-4, 22-2-5, 22-2-6, 22-2-7, 22-2-8, 22-3-1, 22-11A-38, 22-22A-2, 22-29-1, 22-37A-2, 34-15-2, 34-15-5 am'd.
Board of Medical Examiners, membership and duties revised, Medical Licensure Commission abolished, Secs. 34-24-54.1, 34-24-54.2, 34-24-71.1, 34-24-71.2, 34-24-71.3 added; Secs. 34-24-50.1, 34-24-310, 34-24-311, 34-24-311.1, 34-24-312, 34-24-313, 34-24-314, 34-24-330, 34-24-331, 34-24-332, 34-24-333, 34-24-334, 34-24-335, 34-24-338, 34-24-339, 34-24-341, 34-24-342, repealed; Secs. 13A-6-201, 13A-9-21, 27-1-17.1, 34-24-50, 34-24-51, 34-24-52, 34-24-53, 34-24-53.1, 34-24-54, 34-24-56, 34-24-57, 34-24-60, 34-24-70, 34-24-71, 34-24-73, 34-24-75, 34-24-75.1, 34-24-336, 34-24-337, 34-24-340, 34-24-343, 34-24-360, 34-24-360.1, 34-24-361, 34-24-361.1, 34-24-362, 34-24-363, 34-24-365, 34-24-366, 34-24-367, 34-24-381, 34-24-382, 34-24-383, 34-24-384, 34-24-501, 34-24-502, 34-24-503, 34-24-506, 34-24-507, 34-24-508, am'd.
Pharmacy benefits managers, practices relating to patient steering, price discrimination, fiduciary duty to client, price disclosure, etc. regulated, Dept of Insurance, duties and authorities revised, Act 2019-457, 2019 Reg. Sess., sections amended and renumbered; Secs. 27-45A-6 to 27-45A-11, inclusive, 27-45A-13 added; Secs. 27-45A-3, 27-45A-4, 27-45A-5 am'd.
Elections, prohibit social media companies from restricting access to political candidates during elections, civil penalties, value of endorsement by social media companies required to be recorded as campaign contribution
Talladega College, appropriation
Lyman Ward Military Academy, appropriation
Appropriations, supplemental appropriations for fiscal year 2020, from Education Trust Fund to the State Dept. of Education, Alabama Community College System, Marine Environmental Sciences Consortium, Commerce Dept., and the Alabama Institute for the Deaf and Blind, approp. for Coucil on Arts earmarked, approp. for School of Cyber Technology and Engineering carried forward, Act 2019-403, 2019 Reg. Sess., am'd.
Education budget, appropriations for the support, maintenance, and development of public education
Agricultural lime, required to be labeled with relative neutralizing value as defined, Secs. 2-23-2, 2-23-4 am'd.
Sweet potato, official state vegetable, designated
Building Exceptional School Board Team Act (BEST), provides further for boardsmanship standards, training, and discipline of local bd. of education members, Sec. 16-1-41.1 repealed; Secs. 16-8-1, 16-11-2 am'd.
Workers' compensation, firefighters, law enforcement officers, diagnosed with post-traumatic stress disorder, reimbursed for certain out-of-pocket expenses, co's and municipalities required to maintain certain disability insurance coverage
Business entities, Sec. of State authorized to waive the Certificate of Existence fee for business entities under certain conditions, Sec. 10A-1-4.31 am'd.
Competitive bidding, awarding authority allowed to negotiate lowest bidder when all bids exceed available funding, Sec. 39-2-6 am'd.
Taxation, certain tax credits, advance refunds, and other economic relief payments under the CARES Act excluded from income taxation, Alabama Taxpayer Stimulus Freedom Act of 2021, Sec. 40-27-1 am'd.
State Health Officer, order issued in response to outbreak of a disease has full force of law if approved by Governor and filed with Secretary of State in state of emergency, Secs. 22-2-8, 31-9-8, 31-9-13 am'd.
Employees' Retirement System Board of Control, membership revised, diversity language included, terms of service further provided for, Sec. 36-27-23 am'd.
Entertainment, increase cap on film production tax credits, Sec. 41-7A-48 am'd.
State Board of Auctioneers, qualifications for licensure, annual single use auction license, inactive licenses, reciprocal licensing of apprentice auctioneer prohibited, conduct of auctions without a license, disciplinary actions pursuant to APA, board membership and meetings, Secs. 34-4-21, 34-4-23, 34-4-25, 34-4-27, 34-4-28, 34-4-29, 34-4-30, 34-4-31, 34-4-33, 34-4-50, 34-4-52 am'd.
Coal, excise and privilege tax, proceeds distribution further provided, termination of tax on October 1, 2033, Secs. 40-13-6, 40-13-8 am'd.
Taxation, inspection fees, penalties, transfer distribution responsibilities from State Treasurer to the Dept. of Revenue
Boards and commissions, Alabama Small Business Commission, appointing authority further provided, Sec. 41-29-240 am'd.
Health, mentally ill persons, probate court, authorized to issue a renewal of an involuntary commitment order for treatment, after a hearing, Sec. 22-52-10.10 added; Secs. 22-52-10.2, 22-52-10.3 am'd.
Legislative Oversight Committee, distinctive tag program, private two-year colleges, Sec. 32-6-67 am'd.
Manufactured homes, distribution of certificate of title transaction fees clarified; years for requirement for certificate of title updated. Section amnd 32-20-4, 32-20-20, and 32-20-21
Lodging tax, rooms and spaces not used for overnight accommodations, exemption, consistent with rule of Revenue Dept., Sec. 40-26-1 am'd.
Dental Scholarship Awards Board, Alabama Dental Service Program, name revised from Council on Dental Education to Commission on Dental Accreditation of the American Dental Association, Sec. 16-47-78 am'd.
First Baptist Church of Fairview, 100th anniversary, commended
Busy Bee Cafe, 100th anniversary, commended
The below links are relevant to Garlan Gudger from Cullman, AL and are articles or opinion pieces published on Bama Politics. Are you Garlan Gudger? Do you have an opinion on Garlan Gudger? Publish an article in our opinion section and your article will appear here. A great way for our visitors to find your content and learn more about your views. Use this contact form to find out how.