Last updated 7 months ago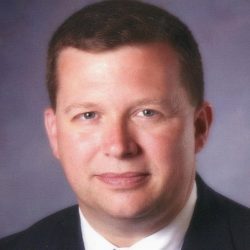 General Information
The information provided below on Mike Jones from Andalusia, AL is meant to educate voters and comes from a variety of sources. If anything is incorrect or you would like to contribute to this page, please let us know on this page.
Known contact information for Mike Jones from Andalusia, AL.
11 South Union Street, Suite 519
Montgomery, AL 36130-2950
334-261-0573
Official Email: mljatty@gmail.com
Known educational history for Mike Jones from Andalusia, AL.
Graduated, Lurleen B. Wallace Jr. College, 1987
BS, Birmingham Southern University
JD, University of Alabama
Known political history for Mike Jones from Andalusia, AL.
Candidate, Alabama State House of Representatives, District 92, 2018
Representative, Alabama State House of Representatives, District 92, 2010-present
Mayor Pro Tempore, City of Andalusia, 2004-2008
Member, Andalusia City Council, 2000-2008
Known professional history for Mike Jones from Andalusia, AL.
Attorney, Law Offices of Michael L. Jones, present
Chairman, Downtown Redevelopment Authority
City Judge, City of Andalusia Position
Special Circuit Judge, Covington County Judiciary
Congressional Information
Known congressional history for Mike Jones from Andalusia, AL.
Former Chair, Judiciary Committee, Alabama State House of Representatives
Former Member, Joint Legislative Committee on Homeland Security, Alabama State House of Representatives
Organizations Information
Known organizational history for Mike Jones from Andalusia, AL.
Member, Andalusia Downtown Redevelopment Authority, present
Coach, Andalusia Youth Soccer League, 2002-2004, 2008-2009
Member, National Rifle Association
Board Member, Alabama Easter Seals
Board Member, South Central Mental Health
Board of Directors, Past Chairman, Southeast Alabama Gas District
Deacon, First Baptist Church of Andalusia
Former Member, Covington County Sheriff's Posse
Member, Alabama State Bar Association
Member, South Alabama Gun Club
Member, Andalusia Chamber of Commerce
Past President, LBW Foundation Board
Election History
Mike Jones from Andalusia, AL has participated in elections listed below in the state of Alabama.
Coffee Co.,county officers,compensation, sheriff, revenue commissioner, and judge of probate, Secs. 45-16-84.01, 45-16-84.02, 45-16-230 am'd.
Judicial compensation, to establish a uniform pay plan for circuit judges, district judges, appellate court judges, supreme court justices, and the chief justice of the supreme court, eliminate salary supplements and expense allowance, Sec. 12-17-68 repealed; Secs. 12-17-182, 36-15-3 am'd.
Escambia Co., sheriff authorized to sell certain abandoned, unclaimed, or stolen property, and firearms, notice, record keeping requirement, distribution of funds for law enforcement purposes
Jurors, to receive state mileage rate for court attendance, Sec. 12-19-210 am'd.
Joint Legislative Oversight Committee on Obligation Transparency, created, membership, compensation, powers, and duties, provided
Covington Co., golf carts, operation on public streets, municipality may authorize, const. amend.
Escambia County, county officers, Judge of Probate, sheriff, tax assessor and tax collector, expense allowance and salary
Covington Co., law enforcement, authorized to take an individual with mental illness into protective custody under certain conditions, protection from civil and criminal liabilities
Income tax, historic structures, qualified rehabilitation, tax credits extended to 2029, admin. by Historical Commission, Secs. 40-9F-33, 40-9F-36 am'd.
Workers' compensation, firefighters, law enforcement officers, diagnosed with post-traumatic stress disorder, reimbursed for certain out-of-pocket expenses, co's and municipalities required to maintain certain disability insurance coverage
The below links are relevant to Mike Jones from Andalusia, AL and are articles or opinion pieces published on Bama Politics.