John Merrill Announces Run For Senate, Says He Won't Resign As Secretary Of State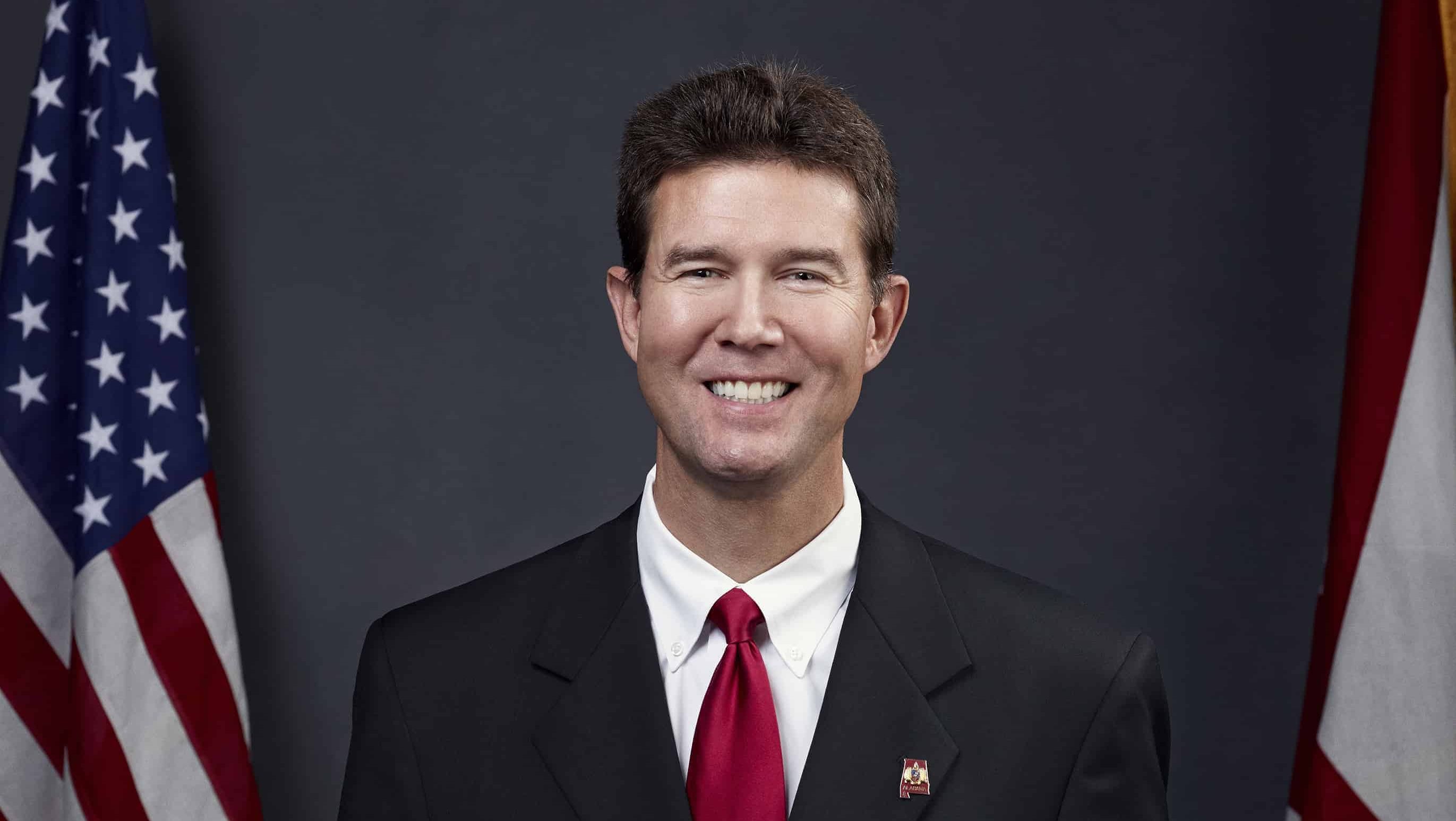 Alabama Secretary of State John Merrill announced in a press conference Tuesday that he will run for the U.S. Senate seat currently held by Democrat Doug Jones.
Merrill is the sixth candidate to enter the increasingly crowded Republican primary, which also includes U.S. Rep Bradley Byrne, State Rep. Arnold Mooney, former Auburn football coach Tommy Tuberville, businessman Stanley Adair, and former Chief Justice Roy Moore.
Standing on the steps of the State Capitol building, Merrill sought to distinguish himself from other candidates in the race by claiming to be a true conservative reformer. He said that Alabama has "continued to nominate Republicans who are not proven Conservatives, who are put in positions where they're not willing to stand up and do what's necessary in order to take and stand and to hold their ground."
"We have to have someone go to Washington D.C. that is going to support the president and help the president build the wall to stop the immigration fiasco that's currently ongoing in our nation," he said.
Merrill's announcement was preceded by ringing endorsements from Rep. Mike Jones, Jr. (R, Andalusia) and Judge Tim Russell (R, Foley), both of whom lauded his accomplishments as Secretary of State.
"I normally don't formally endorse anyone for office," Jones said. "But I make exception this day."
Merrill stated that he would continue to serve as Secretary of State throughout the election, saying that he sees no conflict of interest between his current position and his candidacy and emphasizing that his job is to receive and certify results from local elections.
"[A]nybody that wants to make anything more than that is obviously somebody that's trying to do it for political purposes." he said.

In response to the announcement, Senator Jones said that Alabamians need someone who will put Alabama families first, and not someone beholden to Senate Majority Leader Mitch McConnell.
"As the Republican party goes through its divisive primary, they would do well to remember the issues that Alabamians face every day," he said. "Based on what I heard today, Mr. Merrill is instead relying on talking points designed to curry favor with Senator McConnell. I think my record representing the people of Alabama speaks for itself: working to save access to health care in our rural communities, to preserve health care for those with pre-existing conditions, supporting a strong military through my work on the Senate Armed Services Committee and bringing good-paying jobs to Alabama."
Primary elections will take place March 3, 2020.
Topic tags: