Alabama Bill Allowing Bible Elective Courses Raises Concerns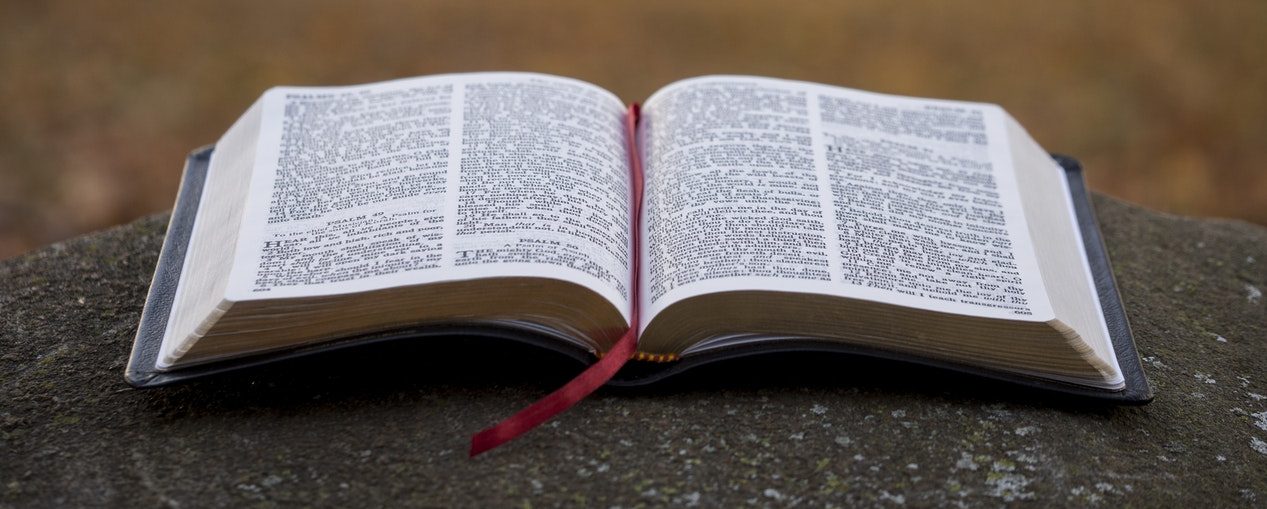 In late January, Republican Alabama State Senator Tim Melson pre-filed SB 14 in the Alabama legislature. This bill would grant public schools the permission to offer Bible-based elective courses to their students. More specifically, this bill would:
Allow for elective social studies courses on the Hebrew Scriptures and New Testament
Allow for the display of religious items in the school (as long as they're in conjunction with a course of study).
Teach students about Bible characters, poetry, and narratives that are useful for understanding history and contemporary society and culture, including art, music, social mores, oration, and public policy.
As a lifelong Alabama resident and frequent critic of our state's politics, there is absolutely nothing about this bill that surprises me, and I am almost certain it will pass. There's just no way the GOP supermajority in Montgomery votes this down. It's an especially easy win with which they can turn around and tout at their Sunday morning campaign stops in the next midterms.

Now to be clear, my problems with this bill do not stem from any kind of anti-religious sentiment. My wife and I are both Christians. We both come from Christian households, and we're raising our children in one as well. SB 14 is troubling because it once again displays the neglectful, short-sighted manner in which the Alabama legislature governs our state. It is an unnecessary waste of time and taxpayer money that raises more questions than answers. Questions that need serious consideration before passing. Questions like:
1. The role of public education: In a state where 86% of the population is Christian, what necessary knowledge and information will these courses provide that can't be learned in Sunday School? Is there any data showing that these courses will have a unique benefit that students can't get anywhere else?

2. Unclear direction: What versions of the Bible will be taught in class? Will the courses cover the different approaches to scripture between Christian denominations? Will the deuterocanonical books be included? Will a Catholic teacher be forced to teach from the King James Version? Will a Baptist teacher be forced to teach from the New American Bible, Revised Edition? How will the school ensure fair and balanced consistency?

3. Exclusion: Why does this bill specifically focus on Christianity and not include other religions? The bill suggests that the Christian church was integral in the development of Western Civilization, law, and policy. While this may be true, you can't discount the role that other religions have had on social development. So if the goal is education and not evangelization, why are other religions excluded from this bill? If a school wanted to implement a similar course of study on the Koran, would it be allowed?

4. Unbiased enforcement: In section 2, the bill reads: "A teacher of a course offered pursuant to this act may not endorse, favor, promote, disfavor, or show hostility toward any particular religion or nonreligious faith or religious perspective." In what ways will this be enforced? What checks will be implemented to ensure teachers remain objective and unbiased?

5. Priorities: Alabama citizens are faced with a number of hardships: crumbling infrastructure, lack of access to medical care, extreme poverty, corruption, failing schools, pollution, and more. What are the specific reasons that a bill like this takes precedence over legislation to address any of the issues above? Whose priorities does it address? Is this truly the best use of our representatives' time?

Folks, I do not count myself among Alabama's vast sea of Republican voters, but I understand that the GOP domination of this state is here to stay for at least a couple more election cycles. Fighting on party lines is a pointless endeavor, but that doesn't mean the people can't hold their representatives to a higher standard. Sen. Melson, Pro Tem Del Marsh, and any supporter of SB 14 owe the public some answers. It's the least they could possibly do.
Bama Politics is committed to giving Alabamians a voice. This is an opinion column and does not necessarily represent or reflect the opinions of Bama Politics, its editors or its reporters. The opinions are those of its author. Want to have your voice heard? Send us a message through our
opinion contact page
.
Topic tags: