Governor Ivey Reminds Alabamians To Get A STAR ID License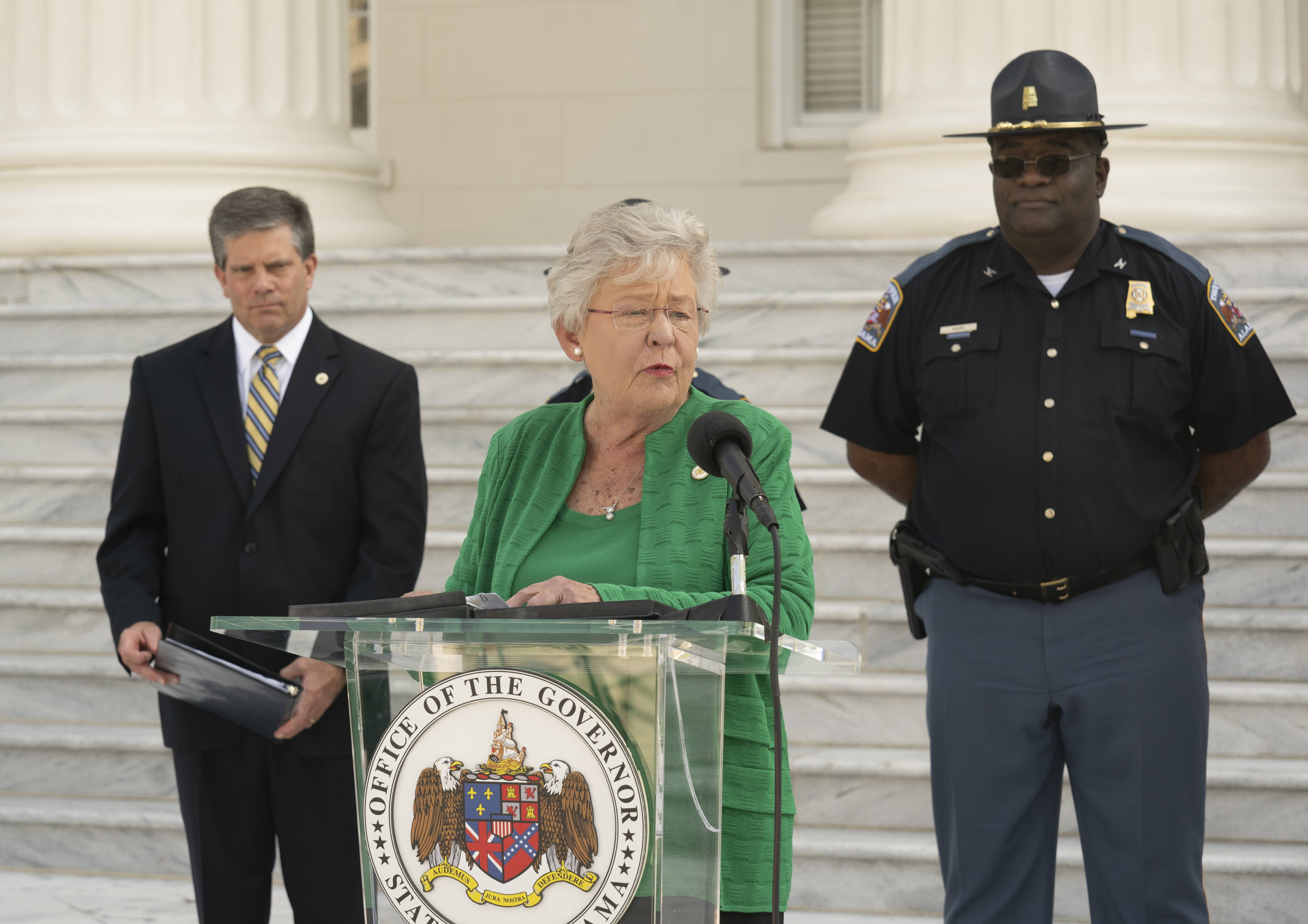 Governor Kay Ivey wants to remind those that do not currently have a STAR ID license that they will need to obtain one by Oct. 1, 2020, if they wish to fly domestically or enter military bases and certain federal facilities.
Ivey and ALEA Secretary Hal Taylor held a press conference to remind Alabamians that time is running out.
"One year from today, on Oct. 1, 2020, all air travelers will need a STAR ID for commercial domestic flights and to visit certain federal facilities. Those who hold a valid, unexpired U.S. passport may opt to use it for domestic air travel," Ivey said. "If there is a chance you will need one, I encourage you to obtain this more secure version of Alabama's driver license or non-driver ID card within the next few months to ensure you are prepared by the federal deadline."
STAR ID is Alabama's version of the REAL ID program, developed about nine years ago to comply with federal legislation. In response to the terrorist attacks of Sept. 11, 2001, and the ongoing threat of terrorist activity, the legislation modified federal law pertaining to security, authentication, and issuance procedure standards for driver licenses and non-driver IDs. STAR ID was first introduced in the fall of 2011, and more than 450,000 have been issued thus far.
Secretary Taylor said it is important for everyone to consider obtaining a STAR ID within the next few months. To save time, he said, members of the public may go to the Driver License Division page on ALEA's website, www.alea.gov, to schedule an appointment at one of ALEA's Driver License Examining Offices.
"License commissioner and probate offices across the state will still offer driver license and ID renewals and duplicates, but you must visit one of our agency's Driver License offices to obtain your first STAR ID," Secretary Taylor said, stressing the importance of bringing along required documents proving one's identity. Customers will be turned away if they do not present the following paperwork to Driver License examiners: a birth certificate (original or certified copy) or valid, unexpired U.S. passport, a Social Security card and two documents verifying the address of principal residence. ALEA's website features a list of accepted documents, as well as further information on the STAR ID program.
Today's press conference also included Lynn Weldon, executive director of the Aviation Council of Alabama. She, too, urged the public to prepare now for October 2020. "Our council fully supports Governor Ivey and Secretary Taylor's efforts to promote this program. TSA does provide on its website a list of accepted alternative forms of ID, but having a STAR ID will simplify your trip through airport security," Weldon said.
Brent Wilson was born and raised in Huntsville, Alabama and is the Owner and Chief Editor of BamaPolitics.com.
Topic tags: