Doug Jones: Abuse of Power is an Impeachable Offense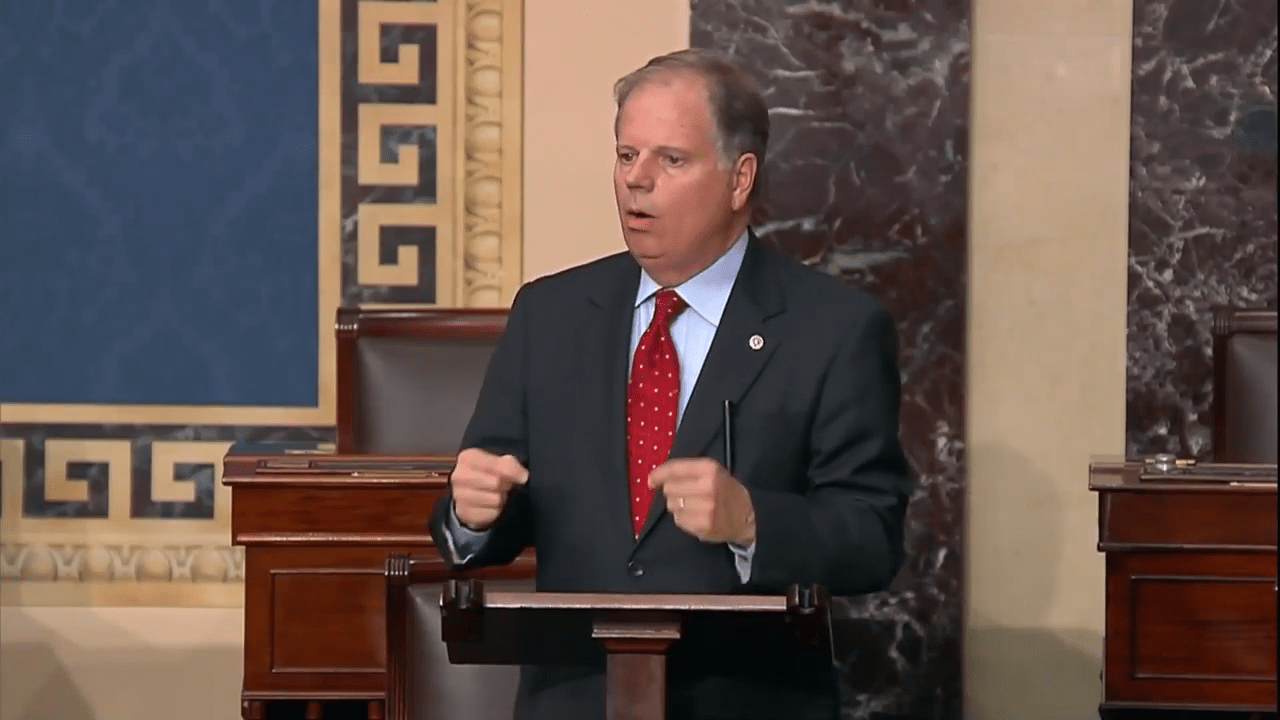 In a new video update about the Senate impeachment trial, Senator Doug Jones, a closely watched potential swing vote criticized some of the points made by President Trump's defense team. Alan Dershowitz, a member of that defense team made the argument that abuse of power isn't an impeachable offense even if Trump is guilty of it. Jones clearly wasn't having it.
"I am not persuaded at all that the abuse of power is an unimpeachable offense. I think it can be, I think it should be [impeachable]."
Jones also said that Trump's defense team focused purely on distractions instead of substantive evidence relating to whether or not President Trump committed an impeachable offense(s).
"[Trump's legal team] continue to push distractions," Jones stated.
"[T]hey talk about, of course, Hunter Biden — the biggest distraction of all," he added."
"We spent most of yesterday talking about distractions," Jones further said.
It's worth noting that Jones has endorsed former Vice President Joe Biden's 2020 Presidential bid. But Jones insists that he is striving for facts and is staying away from any notion of partisanship. He tweeted:
"After a week of this impeachment trial, I've still got a lot of questions for both the House managers and the President's lawyers. But one thing I know for sure is that this should be about the facts and the future of the presidency, not about partisan politics."
Topic tags: