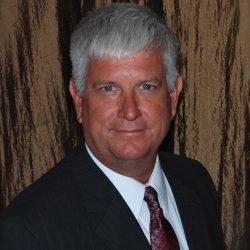 11 South Union Street, Suite 734
Montgomery, AL 36130-4600
334-261-0882
Email:

[email protected]
Graduated, Mobile County High School, 1978
Senator, Alabama State Senate, District 35, 2018-present
Candidate, Alabama State Senate, District 35, 2018
Representatives, Alabama State House of Representatives, District 105, 2011-2018
Farmer/Co-Owner, Sessions Farms
President, Grand Bay Water Works and Producers Gin Company, Limited Liability Company
Congressional Information
Former Chair, Mobile County Legislation Committee, Alabama State House of Representatives
Former Chair, Agriculture and Forestry Committee, Alabama State House of Representatives
Former Member, Ethics and Campaign Finance Committee, Alabama State House of Representatives
Former Member, Permanent Joint Legislative Committee on Energy Policy, Alabama State House of Representatives
Supervisor, Board of Mobile County Soil and Water Conservation District
Organizations Information
Former President, Alabama Pecan Growers Association
Member, First Baptist Church of Grand Bay
Captive cervids, authorizing Dept. of Agriculture and Industries to pay indemnity for cervids destroyed to combat chronic wasting disease (CWD)
Beer, definition of beer revised, Sec. 28-9-9.1 added; Sec. 28-3-1 am'd.
Counties, refunding bonds previously issued, ratified under certain conditions, authorized to further refund, Sec. 11-81-93 am'd.
Bail, in criminal cases, Section 16, Constitution of Alabama of 1901, am'd, const. amend.
Agriculture, to provide that lab grown meat may not be labeled for sale as "meat" or a "meat product", Sec. 2-17-10 am'd.
Toll Roads and Bridges, notice to pay a toll, further provided, failure to pay toll citation, further provided, non-renewal of vehicle registration, provided, authority to enter in reciprocal agreements, further provided, Secs. 23-2-167, 23-2-168, 23-2-169, 23-2-172, 23-2-173, 23-2-175 am'd.
Environment, dredging regulated, exempt certain construction projects
Pet stores, regulation of, prohibit from providing false information on certifications, civil penalities, Dept. of Agriculture and Industries provided rulemaking authority, Agricultural Fund, created
Conservation and Natural Resources Dept., wildlife management areas, penalties for violating laws and rules, classification of offense, Sec. 9-11-307 am'd.
Environment, dredging regulated, exempt certain construction projects
Evictions, reducing notice period for lease termination, expanding list of non-curable defaults, Sec. 35-9A-421 am'd.
Roads and bridges, correct technical revision of Act 2017-375, provide for suspension of vehicle registration for unpaid toll violation, Secs. 23-2-167, 23-2-168, 23-2-169, 23-2-172, 23-2-173, 23-2-175 am'd.
Trailers, manufacturers and dealers, including boat trailers, add'l authorization to provide temporary license plates and registration certificates when sold out of state, Sec. 32-6-212 am'd.
Oysters, regulation of tagging by Marine Resources Division, Conservation and Natural Resources Dept., including private lease sites and aquaculture sites, oyster aquaculture license provided for, Secs. 9-12-67, 9-12-82 am'd.
Sales and use taxes, exemption for sale of fruit and agricultural products further provided for, all sales tax exemptions incorporated in use tax, Secs. 40-23-4, 40-23-62 am'd.
Peter F. Alba School, 100th anniversary, commended
Peter F. Alba School, 100th anniversary, commended