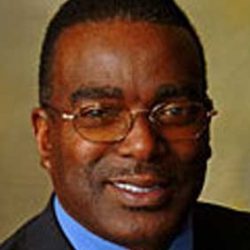 11 South Union Street, Suite 437-D
Montgomery, AL 36130-2950
334-261-0437
Email:

[email protected]
MA, Education and Counseling, Alabama State University, 1977
BS, Psychology, Knoxville College, 1972
AA, Selma University, 1970
Candidate, Alabama State House of Representatives, District 68, 2018
Representative, Alabama State House of Representatives, District 68, 1994-present
Member, Clarke County Board of Education
Associate Pastor, Church of God in Christ, present
Director, Upward Bound Program, Alabama Southern Community College, present
Professor, University of South Alabama
Teacher, Coffeeville Elementary School
Teacher, Coffeeville High School
Teacher, Thomasville Adjustment Center
Teacher, Jackson Middle School
Worker, Thomasville Hospital
Congressional Information
Member, National Black Caucus for State Legislators, present
Former Member, Baldwin County Legislation Committee, Alabama State House of Representatives
Former Ranking Minority Member, Technology and Research Committee, Alabama State House of Representatives
Former Vice Chair, Clarke County Democratic Conference
Organizations Information
Coordinator, Alabama Democratic Conference, Thomasville Precinct, present
Coordinator, Thomasville Precinct-ADC, present
Member, Kappa Alpha Psi, present
Member, Kiwanis Club, present
Member, Board of Directors, Boys and Girls Club, Southwest Alabama, present
Member, Alabama Education Associations, present
Member, National Education Association
Member, National Association for the Advancement of Colored People (NAACP)
Former President, Clarke County Education Association
Former Vice Chair, Clarke County Democratic Conference
Vice Chair, Clarke County Democratic Conference
Public K-12 schools, Seizure Safe Schools Act, Secs. 16-30C-1 to 16-30C-6, inclusive, added.
Elections, early voting, authorize voting during four to six day period immediately preceding election day
Cottage food production operations, baked goods and roasted coffees, exempt from obtaining food service permit from health department, labeling of baked goods, other food items, food safety course required, Sec. 22-20-5.1 am'd.
Absentee voting, authorize without providing excuse, Secs. 17-11-3, 17-11-7 am'd.
Minors, parent or guardian of student with seizure disorder may seek care for student while at school, Secs. 16-30C-1, 16-30C-2 added
Holidays, Juneteenth National Freedom Day, commemorate the abolition of slavery, Sec. 1-3-8 am'd.
Absentee voting, authorize without providing excuse, Secs. 17-11-3, 17-11-7 am'd.
Cottage food production operations, baked goods and roasted coffees, exempt from obtaining food service permit from health department, labeling of baked goods, other food items, food safety course required, Sec. 22-20-5.1 am'd.
Elections, early voting, authorize voting during four to six day period immediately preceding election day
Monroe Co., judge of probate, salary provided, fees to be deposited in co. general fund, one-stop tags provided, const. amend.
Alabama State Law Enforcement Agency and Dept. of Corrections, authorized to rehire retired state troopers and retired correctional officers, compensation, may not accrue add'l retirement service credit, notice to Employees' Retirement System of rehiring
Thompson, Linda Brown, death mourned
Chapman, Pearlie Mae Savage, death mourned
Economic recovery, urging Congress to adopt an economic recovery program
Cox, Alma Lee Todd, 105th birthday, commended
Robinson, Lucille, death mourned
Howze, Mattie Johns, death mourned
Allen, Jimmy, Thomasville Alabama Chamber of Commerce's Citizen of the Year, commended
Keahey, Ronnie E., death mourned
Allen, Jimmy, Thomasville Alabama Chamber of Commerce's Citizen of the Year, commended
Keahey, Ronnie E., death mourned