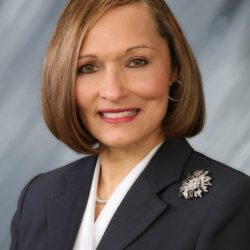 Position: State Senator - District 33
Party: Democratic
Location: Mobile, AL - Mobile County
Birthday: January 24, 1957

63
11 South Union Street, Suite 736
Montgomery, AL 36130-4600
334-261-0871
Email:

[email protected]
BS, Management Science, University of New Haven, 1976-1980
Attended, Bishop State Community College
Attended, University of South Alabama
Attended, Jones School of Law
Minority Leader, Alabama State Senate, present
Candidate, Alabama State Senate, District 33, 2018
Candidate, Alabama State Senate, District 33, 2010
Candidate, United States Senate, 2008
Senator, Alabama State Senate, District 33, 1997-present
Councilmember, Mobile City Council, 1993-1997
President/Chief Executive Officer, Figures Legacy Education Foundation, present
Manager, The New Times
Manager, Summer Lunch Program, Mobile Community Action Incorporated
Manager/Owner, PerfectPrint Incorporated
Program Director, Foster Grandparents Program
Congressional Information
Member, Helping Schools Tag License Plate Campaign, present
Member, Coalition of 100 Black Women, present
Delegate, Democratic National Convention, 1984-2004
Former Member, Education & Youth Affairs Committee, Alabama State Senate
Former Member, Education & Youth Affairs Committee, Alabama State Senate
Member, Alabama Women's Commission
Member, Advisory Board, Alabama Alcoholic Beverage Control Board
Organizations Information
Board Member, Salvation Army
Member, Alpha Kappa Alpha Sorority, Inc.
Member, Alabama New South Coalition
Board Member, Mobile Area Chamber of Commerce
Board Member, Prichard Boys and Girl Club
Board Member, Mobile Area Education Foundation, present
Board Member, Habitat for Humanity
Chair, Board of Directors, Metropolitan Mobile Big Brothers Big Sisters
Co-Founder, Homelessness Coalition of Mobile
Member, Gulf Coast Christian Center
Member/Membership Vice President, Parent Teachers Association
State Port Authority, allow director to appoint up to eleven employees at executive level, to exempt from disclosure certain terms of certain contracts, Secs. 33-1-3, 33-1-12.1, 33-1-39 am'd.
State holidays, Robert E. Lee Day observed on second Monday in October, Sec. 1-3-8 am'd.
Building Exceptional School Board Team Act (BEST), provides further for boardsmanship standards, training, and discipline of local bd. of education members, Sec. 16-1-41.1 repealed; Secs. 16-8-1, 16-11-2 am'd.
Taxation, Revenue Dept., sales tax, to discontinue the discount applicable to sales tax, Sec. 40-23-36 am'd.
Abortion, legislative findings, criminal penalties for the performance of, Act 2019-189, 2019 Reg. Sess., repealed
Board of Funeral Service, financial flexibility provided, bd. authorized to acquire, hold, and , convey real property, Funeral Board Property Acquisition Fund, established, Secs. 34-13-23, 34-13-27 am'd.
Emergencies or disasters, declared by President or Governor, Dept. of Rev. Commissioner authorized to waive International Fuel Tax Agreement and International Registration Plan relating to motor vehicles, Sec. 40-2-11 am'd.
Abortion, legislative findings, criminal penalties for the performance of, Act 2019-189, 2019 Reg. Sess., repealed
Discrimination in wages, prohib. employer from paying employees of another sex or race for equal work less wage rates, except pursuant to seniority system, a merit system, and system that measures earnings by quantity or quality of production
Health care, hospitals, procedure for aftercare when discharged from hospital, designation of a family caregiver, Family Caregiver Act
Sexual offenses, redefined certain sexual offenses, sex offender registration, community notification act, add foster parent engaging in sex act, technical revisions, Secs. 13A-5-6, 13A-6-60 to 13A-6-65, inclusive, 13A-6-65.1, 13A-6-66, 13A-6-67, 13A-6-68, 13A-6-70, 13A-6-71, 13A-6-81,13A-6-82, 13A-6-122, 13A-6-241, 13A-6-243, 13A-11-9, 13A-11-32.1, 13A-12-120, 13A-12-121, 13A-12-190, 13A-12-192, 15-3-5, 15-20A-5, 15-20A-44, 15-23-101, 15-23-102 am'd.
Motor fuel taxes, to authorize Revenue Commissioner to temporarily waive licensing requirements for fuel importers, exporters, and transporters during a state of emergency, Sec. 40-2-11 am'd.
Class 2 municipalities, business improvement districts, levy on class of businesses for promotion of tourism, including for room levy, procedures for establishment, expansion or reduction of other business improvement districts, Secs. 11-54B-40, 11-54B-41, 11-54B-43 to 11-54B-50, inclusive, 11-54B-57, 11-54B-58 am'd.
Courts, grand jury proceedings, disclosure of certain evidence and testimony relating to officer-involved shootings, Sec. 12-16-216 am'd.
Rosa Parks Day, first day of December of each year, designated holiday, allow co. and municipality to observe, Sec. 1-3-8 am'd.
Sex crimes, require testing of all sexual assault kit evidence within 90 days
Sexual offenses, redefined certain sexual offenses, sex offender registration, community notification act, add foster parent engaging in sex act, technical revisions, Secs. 13A-6-60 to 13A-6-67, inclusive, 13A-6-70, 13A-6-71, 13A-6-81 to 13A-6-83, inclusive, 13A-6-122, 13A-6-241, 13A-6-243, 13A-11-9, 13A-12-120, 13A-12-121, 15-20A-5, 15-20A-6, 15-20A-44, 15-23-101, 15-23-102 am'd.
Medicaid, funding through General Fund, additional 5 mill statewide levy in ad valorem tax distributed for Medicaid purposes, const. amend.
Hotels and motels, adoption of health rules relating to operation of facilities, reserved to St. Board of Health
Ship Clotilda, supporting the finding of and the preservation of Africatown
Alpha Kappa Alpha Sorority, Incorporated, AKA Day at the Capitol, recognized