AP: Alabama Abortion Ban A Gift To Democrats In Swing States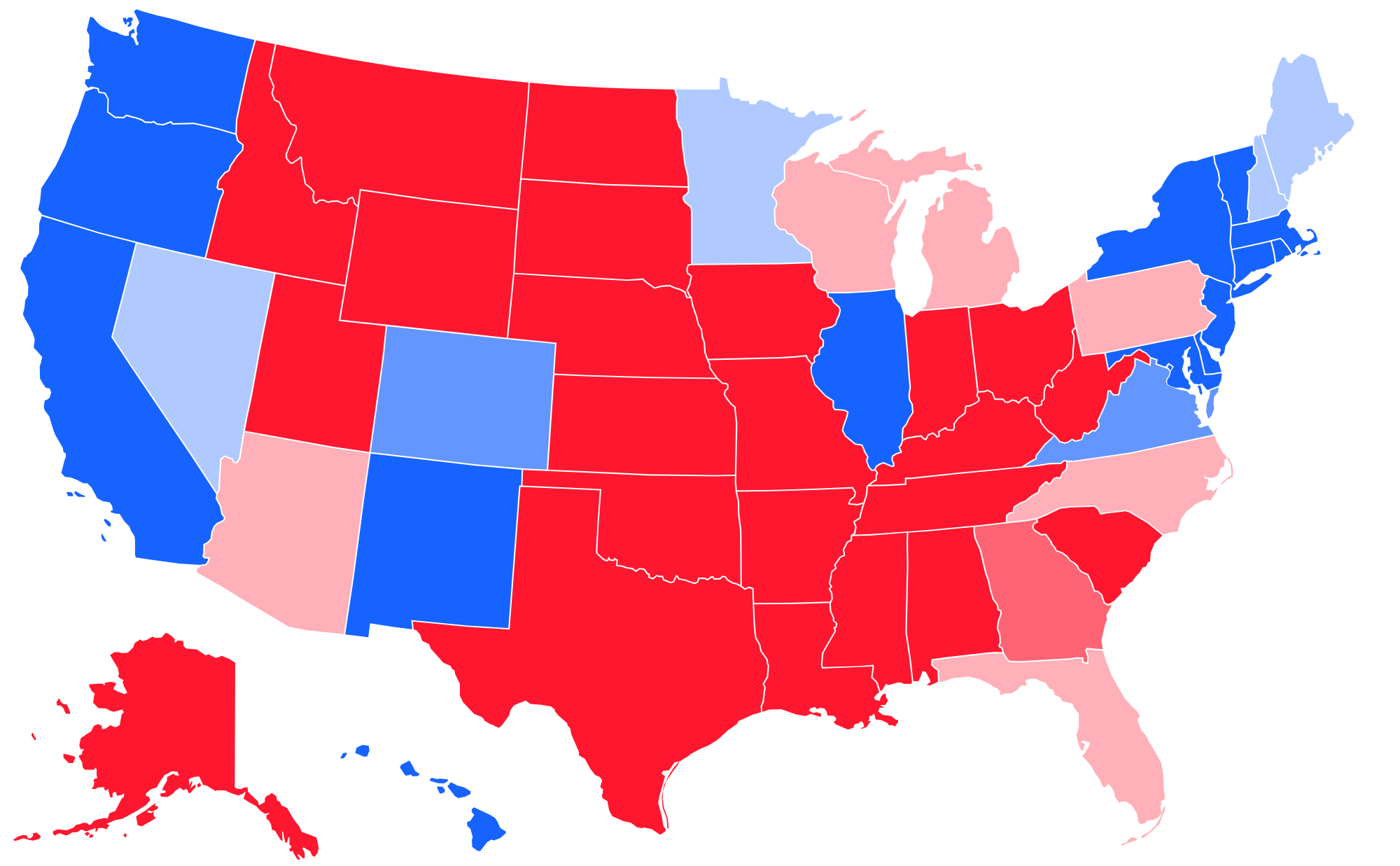 Alabama Republicans may not fear much blowback from their own constituents for passing a near-total abortion ban in the state, but their actions could have serious consequences for Republicans in other states in 2020.
That is according to a new report from the Associated Press.
The AP interviewed several Republican and Democrats across the country to paint a picture of how the Alabama bill, and bills similar from other conservative states, will impact women in swing states during the 2020 election.
"[The Alabama law is] a loser for Republican candidates in Colorado, without question, and in many other swing parts of the country, because it's extreme," said David Flaherty, a Colorado-based Republican consultant. "It's only going to widen the gender gap."
GOP Sens. Joni Ernst of Iowa and Susan Collins of Maine also say the bill went to far by not including rape and incest exceptions.
Rep. A. Donald McEachin (D-Va) A leader of the Democratic Congressional Campaign Committee said that he believes the bill will drive moderate Republicans further away from the party.
Even Donald Trump distanced himself from Alabama's bill, saying he supports abortion in cases of rape and incest.
As an example of how the bill could impact swing states, take a look at Wisconsin which Donald Trump won by just 27,257 votes. Wisconsin is made up of just over 50 percent of women.
Look at Pennsylvania, which Trump won by just 68,236 votes. Women make up just over 51 percent of the population there.
Women in Michigan are also in the majority at just over 50 percent of the population. Trump won that state by only 11,612 votes.
The article also notes that national support for Roe v. Wade is at a 2-1 ratio. The poll was conducted by the nonpartisan Kaiser Family Foundation. A Gallup poll last year found that 57% of adults who described themselves "pro-life" support abortions if the pregnancy results from rape or incest.
After a mid-term election that wiped out Republicans in the House, there is very little room for Republicans to make mistakes going into the 2020 election and many outside Republicans are starting to sound the alarms that abortion bills like the one Alabama passed will only continue to help carry the momentum Democrats received from the 2018 elections.
Brent Wilson was born and raised in Huntsville, Alabama and is the Owner and Chief Editor of BamaPolitics.com.
Topic tags: