Mobile Anti-Toll Leaders Should Stop Fussing at the Kid's Table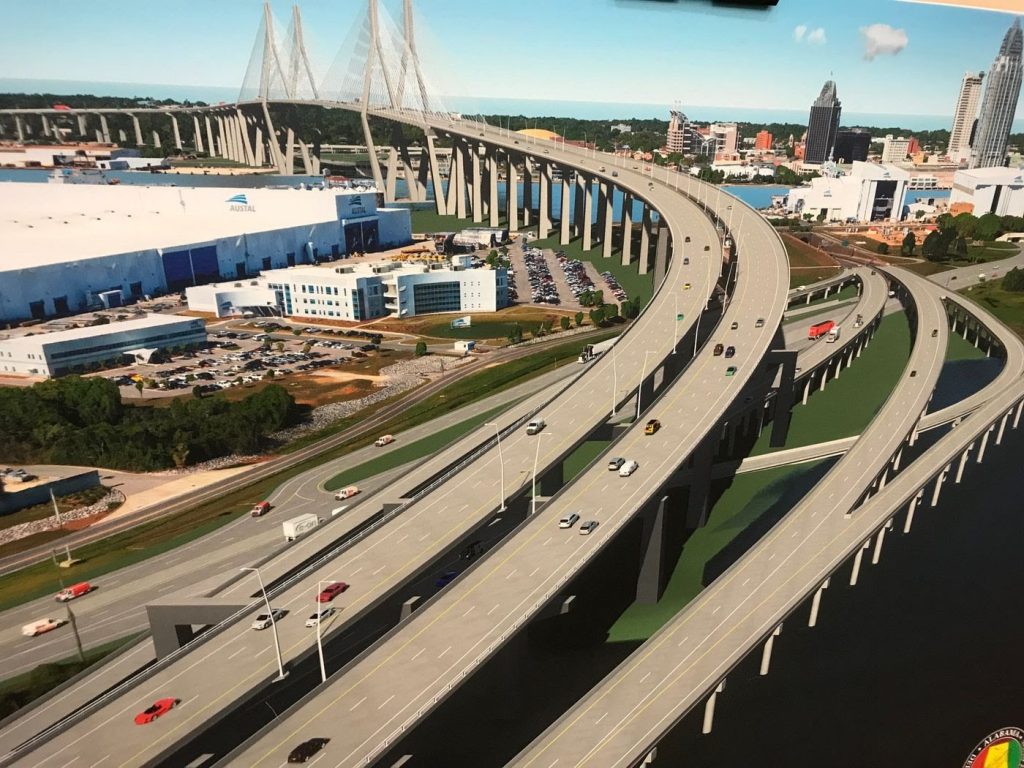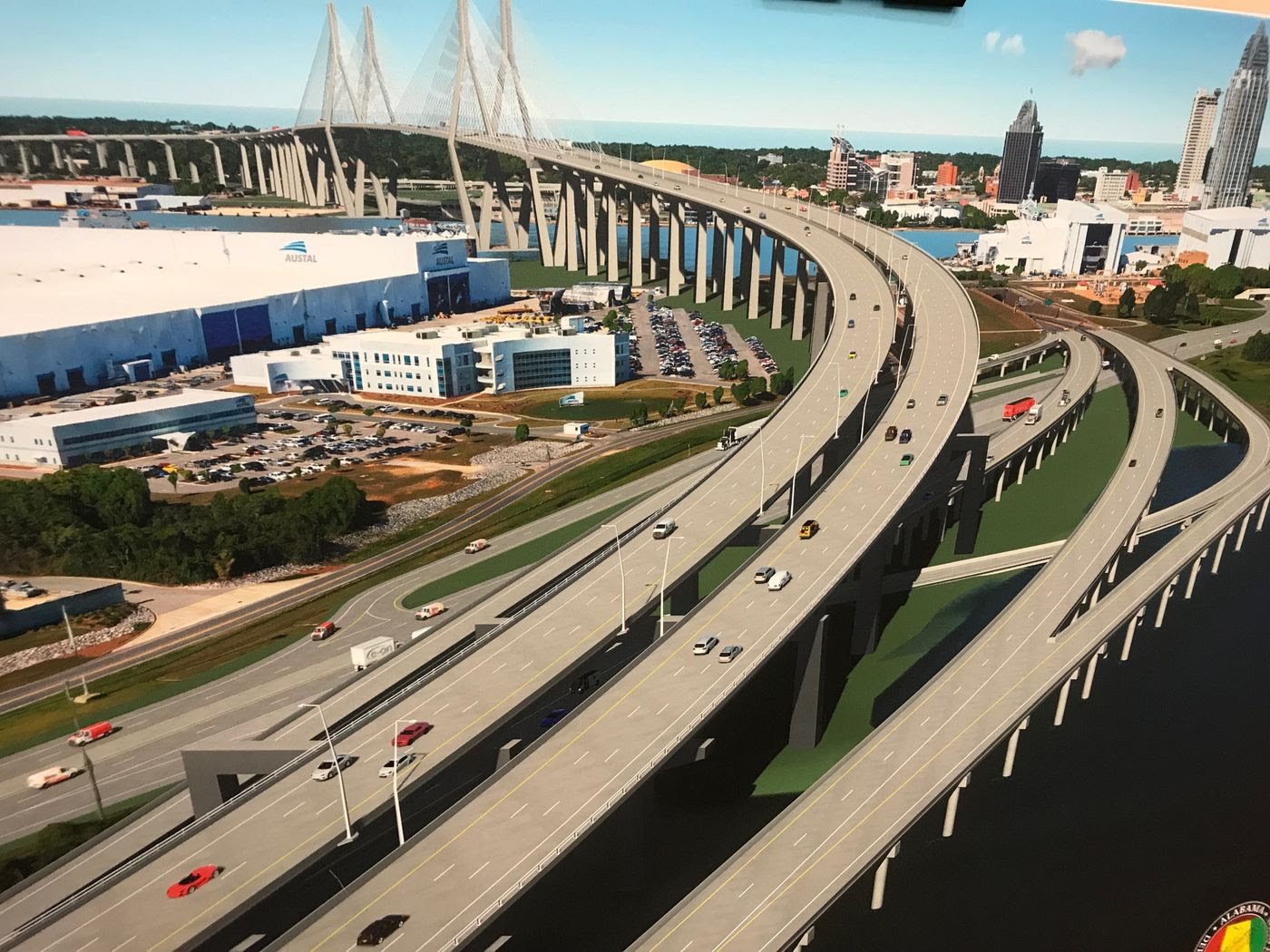 Like most populist movements headed by the Tea Party Movement, the omissions, the misinformation, and the outright lies are starting to metastasize in the anti-toll movement related to the I-10 Mobile River Bridge and Bayway Project. These untruths and misinformation doesn't need to stop efforts by the local community and elected officials to lower or eliminate the cost of tolls for locals to cross the bay, but if we aren't working off of the same set of facts and information, the only place we will end up is either the political stalemate we have on so many other issues or a really expensive bridge and a lot of hurt feelings from area motorists and voters.
Untruth: We Don't Need This Bridge
Fact: This bridge is needed, not only for locals but the national and local economies as well.
This bridge helps the national economy because the free and unobstructed movement of cargo is essential to a thriving national economy. Ease of cargo movement also helps make our Port more attractive to shipping Companies, therefore helping Mobile's economy as well. Of course, free-flowing roads to and from our local beaches are essential to the continued success of our regional tourism in Southwest Alabama. Congestion at the Wallace tunnel is already becoming a weekly issue year-round and a daily issue during the summer travel season, with no relief in sight. So yes, this bridge is needed.
Untruth: Tolls Aren't Needed To Pay For This Bridge
Fact: Outside of funding alternatives that require legislative or congressional approval, which there seems to be little appetite to do outside of Southwest Alabama, the fact is ALDOT is left with very few options to pay for the bridge. The legislators from areas outside of Mobile and Baldwin counties would work with our legislative delegations to find creative and innovative ways to fund our Bridge, it would severely limit ALDOT's ability to toll other road projects in other parts of the state in the future, as ALDOT's John Cooper said in a closed-door meeting with legislators is the goal.
Untruth: The $6 Is Too High and Makes Money For Private Hedge Funds
Fact: Private hedge funds are designed to make money, and they alone decide what is an appropriate level of profit to make for themselves, and here's the kicker, the riskier the investment they make, the more money they are going to want to make. Furthermore, in an interview with Fox 10 TV out of Mobile, Director Cooper said it is a requirement of the TIFFA loans that the project has received that the project receives an 'investable grade' for its financial viability to secure that funding. Also, the $6 each way toll isn't the final toll amount, it could be lower depending on the bids that are received later this year from competing teams.
Untruth: Trump Will Save Us
Fact: There is no information or suggestion anywhere that President Trump or our Congressional delegation has ANY plans of helping this bridge project.
Let's set aside the fact that almost every major action taken by President Trump has had an adverse effect on Mobile. His steel tariffs hurt Mobile County employer AM/NS Calvert, his trade war with China has hurt the Port of Mobile, and he wants to slap punitive tariffs on Airbus, a major employer in Mobile. The fact is the Trump infrastructure plan being discussed in Washington D.C. relies heavily on public-private partnerships, the type of project that is being proposed here in Mobile, so the likelihood that a Trump infrastructure plan would eliminate the need for tolls on this project is small.
Half-Truth: There Are Alternatives To This Project That Are Not Being Explored
Full-Truth: Any substantial change to this project would require the project to go back to the starting point. That means the project would have to be completely redesigned and resubmitted through the federal regulatory process. The project would also lose any federal funding it had already received, like the $125 million INFRA Grant it got last month and it would forfeit a federally guaranteed TIFFA loan it has secured. That means any federal contributions to a redesigned alternative could be even LESS than the federal commitment to this project.
There are SOME alternatives to would not require going back to the starting gate, but very few of them are viable. The only viable one that I can think of is the pay-as-you-go idea that would break the project up into sections as individual projects that can be funded as the money becomes available.
Because the leaders of the local Tea Party movement that is heading up the anti-toll movement are either uninformed about the process or willingly misleading the people that are following their movement, they have become the shepherds that have led their flock straight into the wolves' den. The people of this elderly generation that are leading this movement, unlike their parents, the Greatest Generation, are continuing their selfish and socially destruct behavior of their youth by throwing a fit when something isn't exactly how they want it instead of wanting to leave this country better off than they found it, as their parents did. Instead of throwing this fit, they should be a willing partner in the discussion and dialogue about the funding and scope of this project to get it off the ground and started after 25 years of fitful starts and stops on this project that has led to the point we are at today, a project that has ballooned in costs and steadily increasing traffic flow problems on our Interstate.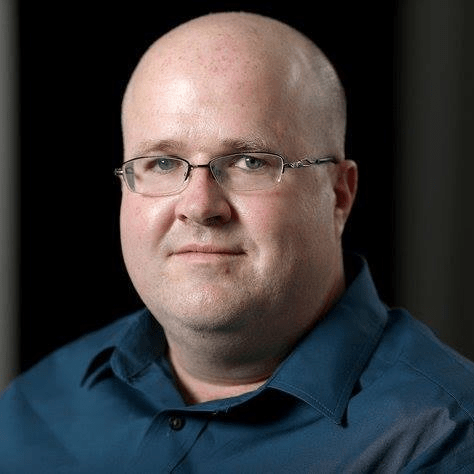 David is a small business owner who attended the University of South Alabama and studied political science. He ran for his first and only political office in the city of Daphne, Alabama for city council where he lost by less than 200 votes to a sitting incumbent. David has a passion for all levels of politics, aviation, business development and recruitment, history (his dad drug him to Civil War battlefield for Summer vacation instead of Disney world and six flags) and the Mobile region.
Bama Politics is committed to giving Alabamians a voice. This is an opinion column and does not necessarily represent or reflect the opinions of Bama Politics, its editors or its reporters. The opinions are those of its author. Want to have your voice heard? Send us a message through our
opinion contact page
.
Topic tags: