Limestone County Sheriff Mike Blakely Indicted On Theft, Ethics Charges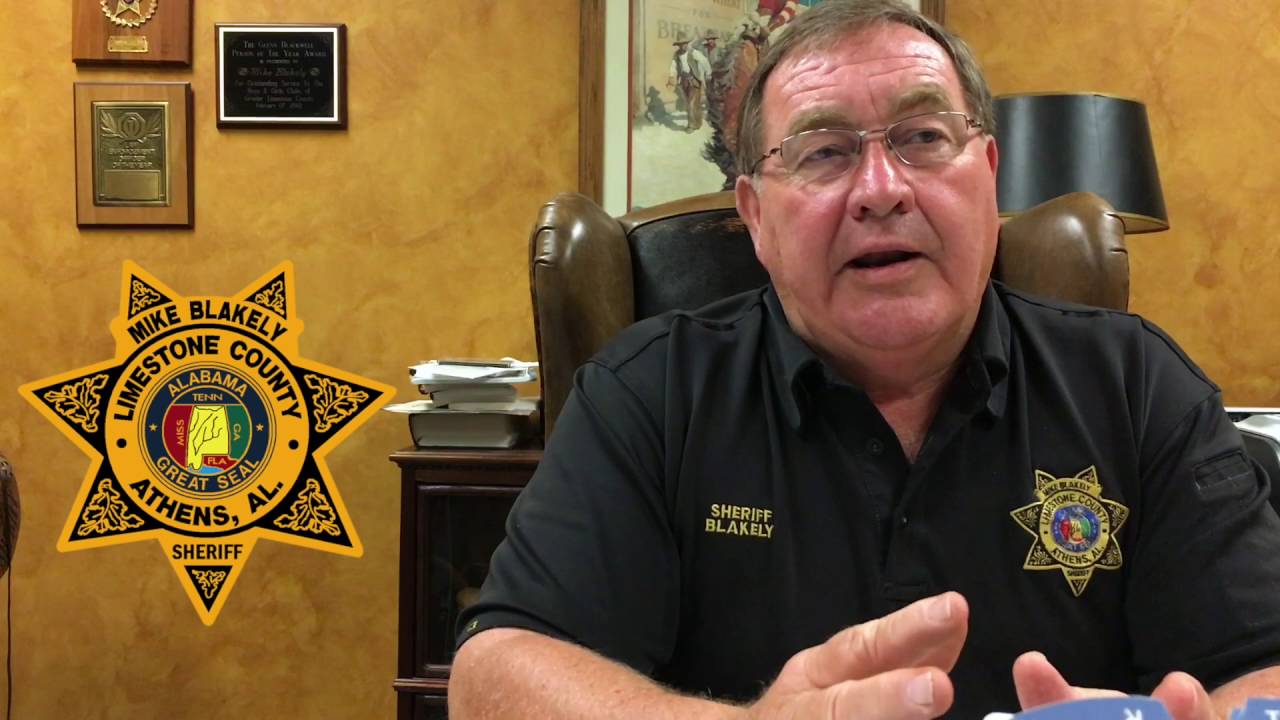 Limestone County Sheriff Mike Blakely was booked into his jail Thursday after being indicted with 13 counts of theft and ethics charges by a grand jury.
The charges were announced by Attorney General Steve Marshall.
Charges
Four counts charge Blakely with stealing $11,000 from his campaign.
Six counts charge him with illegally taking money from Limestone County funds.
One count charges Blakely with soliciting a $1,000 wire transfer from a subordinate other than in the ordinary course of business.
Two counts charge Blakely with using his official position or office to acquire interest-free loans.
The AG's office said Blakely is not required to resign because of the indictment, according to state law. Sheriff's office spokeman Stephen Young said Blakely was back at work Thursday after posting bond.
"A grand jury indictment is not a conviction," Young said at a news conference Thursday afternoon. "In fact, it's the process typically used when an agency cannot obtain probable cause to obtain its own warrant. As Sheriff Blakely once told me, 'You can indict a ham sandwich.'"
Blakely has served as Limestone County Sheriff for 36 years, first being elected in 1983.
Blakely is currently out on $49,000 bail.
Brent Wilson was born and raised in Huntsville, Alabama and is the Owner and Chief Editor of BamaPolitics.com.
Topic tags: