Governor Ivey Stays Outside Top 10 On Most Popular Governors List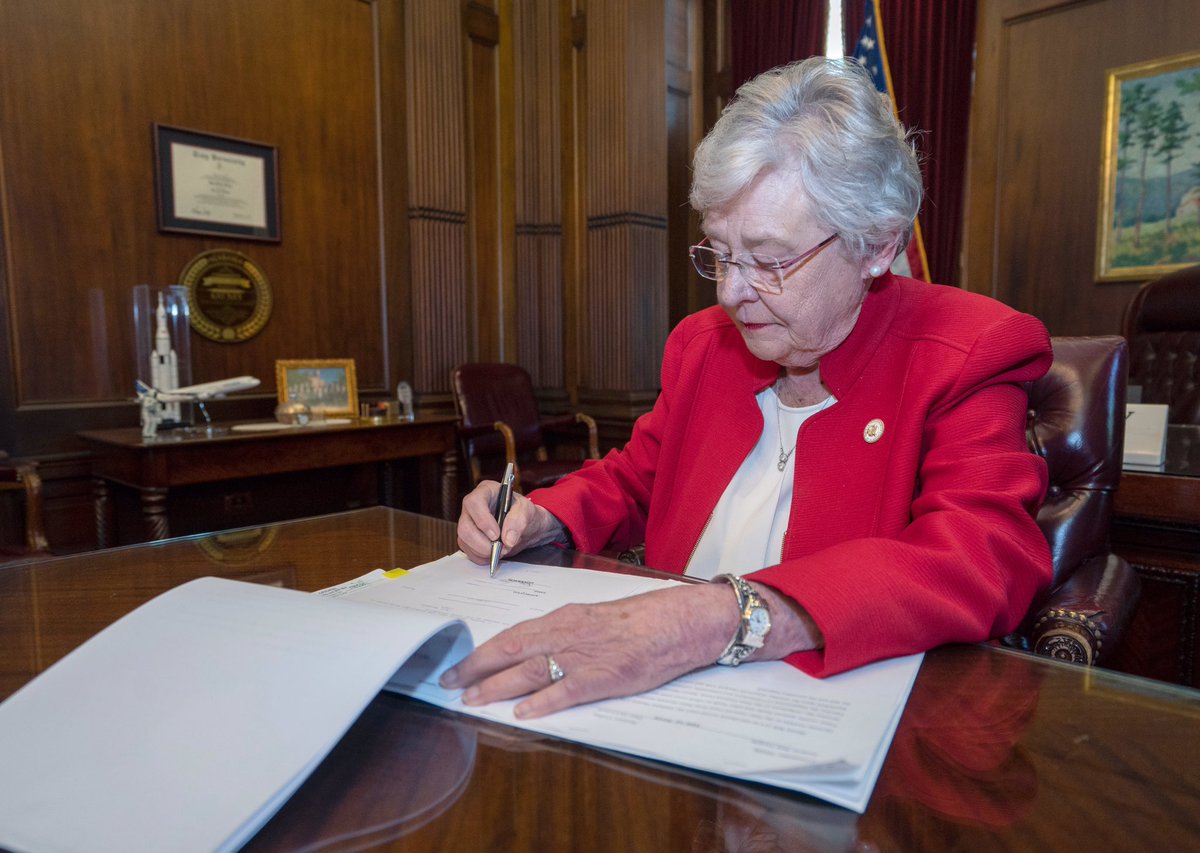 After ranking as high as 3rd on Morning Consult's Governor approval list, Kay Ivey remains out of the top 10 and currently sits at 12th on their list.
Morning Consult surveys over 5,000 registered voters across the United States on their governor each day. They then compile a list quarterly ranking each U.S. Governor on popularity.
Ivey has had a very controversial 2019. Her fall in popularity is likely attributed to two laws passed this year, as well as her handling of the proposed Mobile River Bridge & Bayway Project.
The most controversial of the laws is likely her signing of HB 314, sponsored by Terri Collins (R-Decatur).
The bill, known as The Alabama Human Life Protection Act, makes it illegal in the state of Alabama to have an abortion, even in cases of rape or incest. Ivey signed the bill into law earlier this year.
Ivey also called a special legislative session in order to raise the gas tax across the state. The gas tax, which will go into effect in stages, will ultimately increase the price of gas per gallon by 10 cents.
Her most recent blunder is the toll bridge in Mobile. Ivey faced tremendous backlash from Baldwin and Mobile County residents after it was revealed that the cost of the toll bridge could be as high as $6 each way.
The toll bridge ultimately failed due to the backlash.
So who is the most popular Governor? The least popular? The title for most popular Governor goes to Charlie Baker (R-MA) while the honor of least popular Governor goes to Gina Raimondo (D-RI).
You can view the full list here.
Brent Wilson was born and raised in Huntsville, Alabama and is the Owner and Chief Editor of BamaPolitics.com.
Topic tags: