Decatur Mayor Tab Bowling Says Trump Not Fit For Office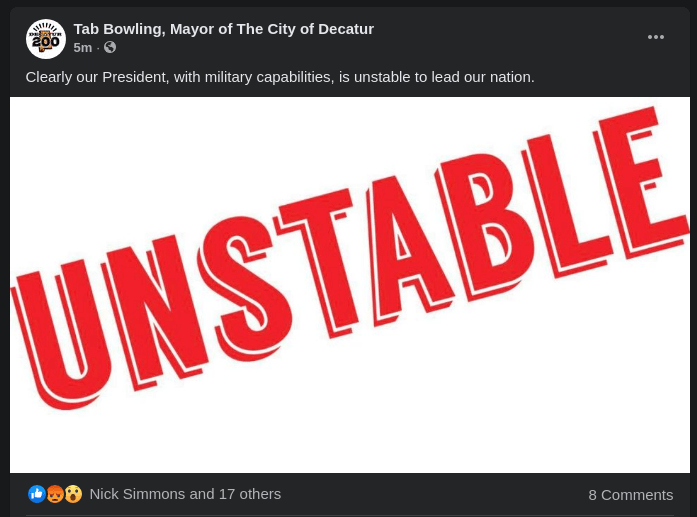 In a Facebook post on January 6th, Decatur Mayor Tab Bowling posted a comment saying "Clearly our President, with military capabilities, is unstable to lead our nation."
The post included a photo that simply said "Unstable.
This comes after the capitol was breached by Trump supporters today.
Update: Bowling has deleted the post, less than 30 minutes after it was published. His reasoning was because of the heated nature that the comments were going.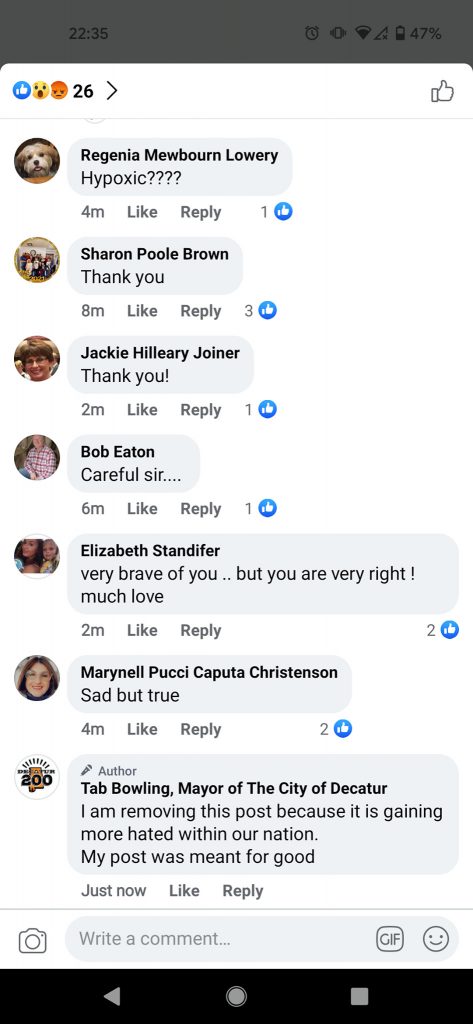 Brent Wilson was born and raised in Huntsville, Alabama and is the Owner and Chief Editor of BamaPolitics.com.
Topic tags: