AL State Rep. Proncey Robertson Follows Proud Boys, 1.2K Others On Parler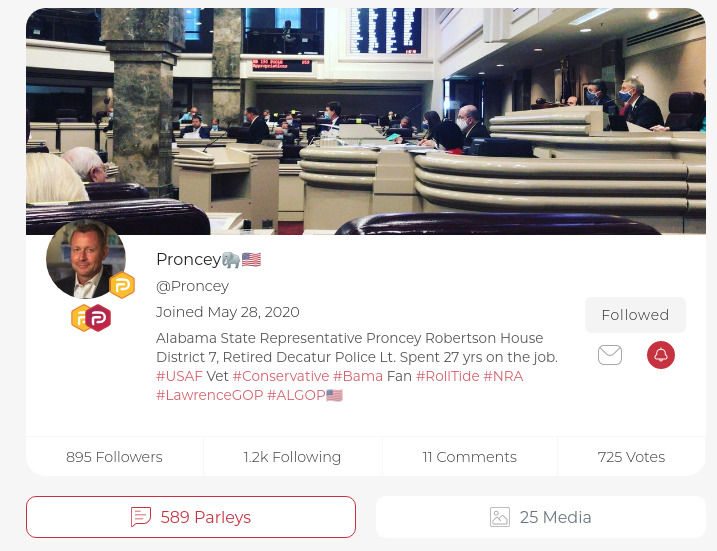 Alabama State Representative Proncey Robertson (R-Mount Hope) is one of many conservatives who have taken to Parler after either becoming frustrated with Twitter or seeking an echo chamber where their conservative views go largely unchallenged.
A quick look at Robertson's account shows that he has quite the following and keeps up with many accounts on the service. He has 589 "Parleys", Parler's equivalent to a tweet, and follows over 1,200 other people at the time of writing this article.
One of those accounts Robertson follows is the Proud Boys, a far-right, neo-fascist, and male-only political organization that promotes and engages in political violence in the United States and Canada and whose members were seen breaking Federal Law in D.C. after the President ordered them to march on the U.S. Capitol building.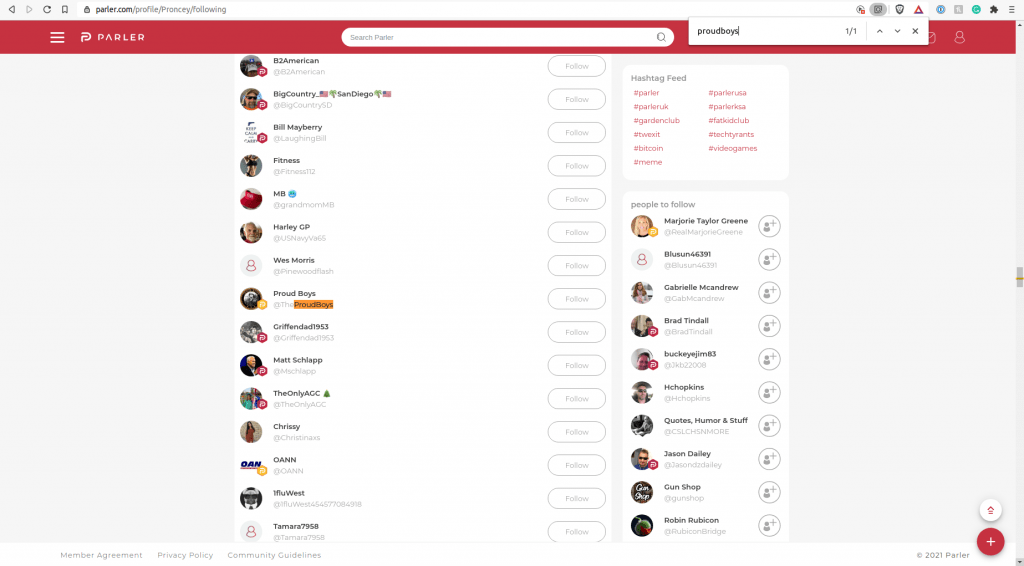 Parler looks familiar to Twitter but lacks many features of the much more popular service.
Most of Robertson's recent parleys involve supporting the Stop The Steal rally that resulted in five deaths Wednesday, including a police officer. Robertson has not created a new parley since the Stop The Steal march turned violent.
Roberston, a former law enforcement officer in Decatur, represents Alabama House District 7 and was first elected in 2018.
You can view Robertson's Parler account here: https://parler.com/profile/Proncey/posts
Brent Wilson was born and raised in Huntsville, Alabama and is the Owner and Chief Editor of BamaPolitics.com.
Topic tags: