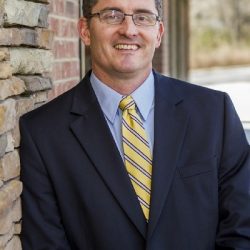 11 South Union Street, Suite 732
Montgomery, AL 36130-4600
334-261-0794
Email:

[email protected]
Business finance, University of Montevallo
Candidate, Alabama State Senate, District 17, 2018
Senator, Alabama State Senate, District 17, 2014-present
Realtor, Keller Williams, present
Math Teacher, Chalkville High School
Congressional Information
Former Member, Confirmations Committee, Alabama State Senate
Former Member, Education & Youth Affairs Committee, Alabama State Senate
Organizations Information
Coach, Chalkville High School
Member, Palmerdale United Methodist Church
Vulnerable Child Compassion and Protection Act, prohibits gender change therapy for minors, prohibits withholding of certain related information from parents
State employees, Chief Executive Officer of the State Employees Insurance Board may approve group insurance offerings
Financial institutions, authorized to refuse to execute or delay execution of certain financial transactions involving account of an elderly or vulnerable adult
Insurance Dept., service contract law, expenses related to examination by Commissioner of Insurance, Vehicle Protection Products Act, fees deposited in Insurance Dept. Fund, expense related to exam by commissioner, Secs. 8-32-13, 8-32-14 added.
Insurance, reinsurance, regulation and credit against reserves, adoption of similar to Credit for Reinsurance Model Law by Nat. Assoc. of Insurance Commissioners, Secs. 27-5B-8.1, 27-5B-20 added; Secs. 27-5B-3, 27-5B-9, 27-5B-11, 27-5B-14, 27-5B-19 am'd.
Peace Officers' Standards and Training Commission, education requirement to become a law enforcement officer amended to include nonpublic education, Sec. 36-21-46 am'd.
Alcoholic beverages delivery service permit, authorizes delivery of alcoholic beverages from certain licensed retailers to adult residents in state, Sec. 28-3A-3.1 added; Sec. 28-1-4 am'd.
Real Estate Appraisers Board, evaluations of property for financial institutions authorized by federal financial institutions regulatory agencies, excluded from regulation by the board, investigators employed by board authorized to be licensees, Secs. 34-27A-2, 34-27A-3, 34-27A-5, 34-27A-23 am'd.
Retirement, Deferred Retirement Option Plan (DROP), open participation in Employees' Investment Retirement Plan (EIRP), options for Tier I and Tier II members to participate, reopened, Secs. 16-25-150, 16-25-151, 36-27-170, 36-27-171 am'd.
Future Advance mortgages, provide that future indebtedness secures when mortgage created, Sec. 35-10-120 to 35-10-124, inclusive, added.
Elected officials, oath of office taken on religious holy book or U.S. or state constitution, const. amend.
Insurance Data Security Law, Insurance Commissioner to regulate, reports to Insurance Dept., licensee to implement information security programs, oversight of third-party providers, reports re cybersecurity events, criminal penalties, Secs. 10A-20-6.16, 27-21A-23 am'd.
Insurance companies, corporate governance, required to provide Commissioner of Insurance annually, insurance holding company systems, definition of internationally active insurance groups, confidentially, Corporate Governance Model Act enacted, Secs. 27-29B-1 to 27-29B-9, inclusive, added; Secs. 27-29-1, 27-29-7 am'd.
Credit Unions, federal charter parity provision clarified, Credit Union Administration Board authorize to appoint National Credit Union Admin as conservator of a credit union, membership of supervising committees increased, reimbursement of bd and committee member travel costs, merger meeting notice requirement increased, definition of official revised, Secs. 5-17-4, 5-17-8, 5-17-10, 5-17-11, 5-17-22, 5-17-55 am'd.
Insurance, self-service storage facilities, limited license provided for personal property related to rental agreement, Sec. 27-7-5.3 added; Sec. 27-7-1 am'd.
Pistol permits, sheriff authorized to issue to resident of another county, Sec.13A-11-75 am'd.
Tax Exemption Reform Act, united appeal fund entities and supported charities, grace period to obtain or renew certificate of exemption from Dept. of Revenue provided through Sept. 30, 2018, Sec. 40-9-12.1added
Motor fuel taxes, single point of filing and payment system, Rev. Dept. to administer, taxes and exemptions standardized, Local Motor Fuel Tax Advisory Committee estab.
Public schools, professional educators' associations granted same level of access to employees of public schools
Black, David, commended
Retirement, Deferred Retirement Option Plan (DROP), options for Tier I and Tier II members to participate, reopened, Secs. 16-25-150, 16-25-151, 36-27-170, 36-27-171 am'd.