Madison County Releases 2020 Transportation Plan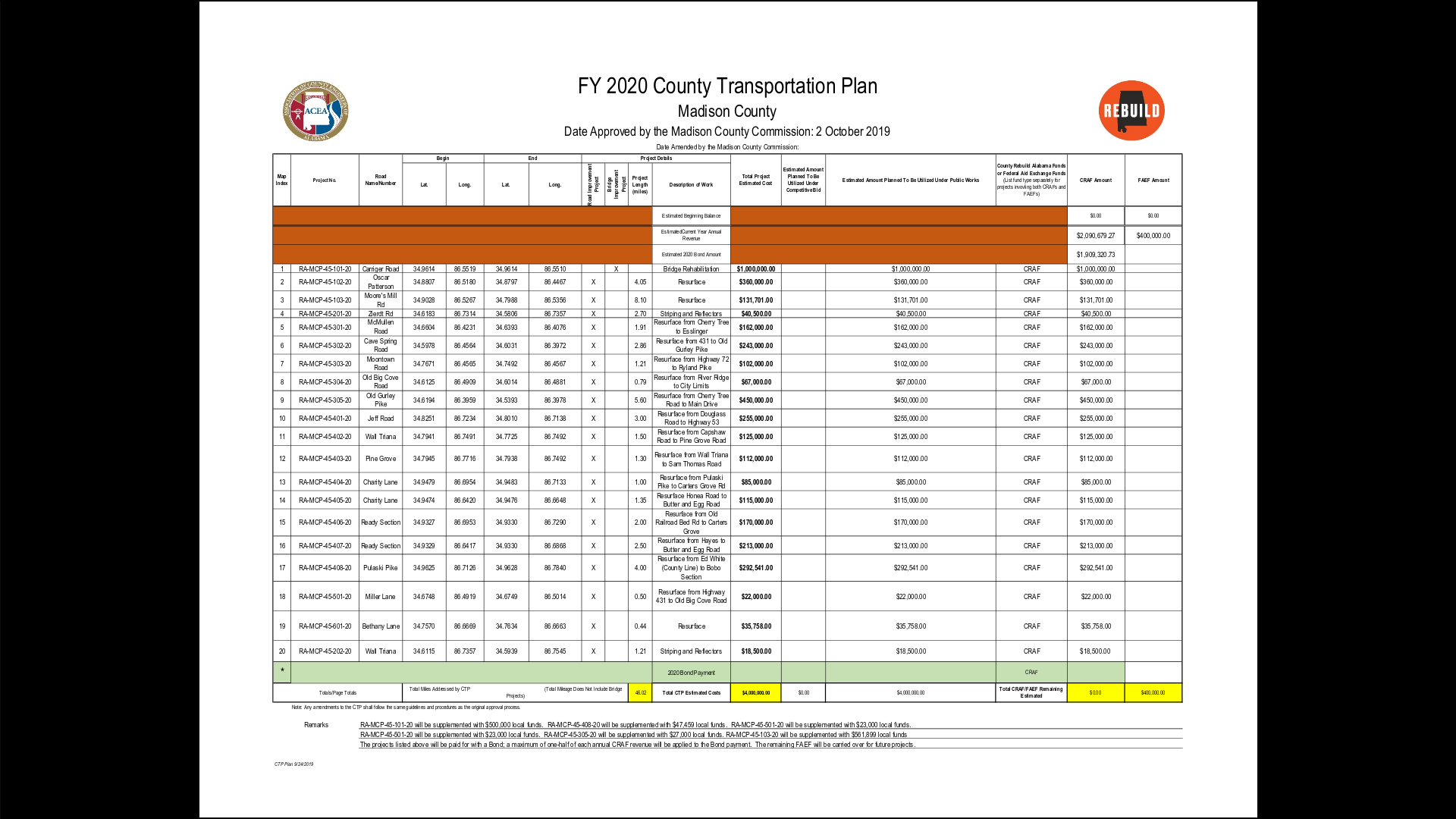 Better late than never.
Madison County has released its 2020 Transportation Plan, the last county to do so. The plan lists road projects for the county that will take advantage of extra funds from the Rebuild Alabama Act.
Madison County commissioners approved a $4 million road budget. That money will be used to improve 20 roads in Madison County with a combination of resurfacing, re-striping, adding reflectors and guardrails on roads including Wall Triana, Jeff Road, Zierdt Road Moores Mill Road, and Pulaski Pike.
To see all the projects, view the PDF.
A list of all 67 county transportation plans can be found on this page.
Brent Wilson was born and raised in Huntsville, Alabama and is the Owner and Chief Editor of BamaPolitics.com.
Topic tags: