Doug Jones Campaign Partners With Birmingham Nonprofit for Holiday Service Day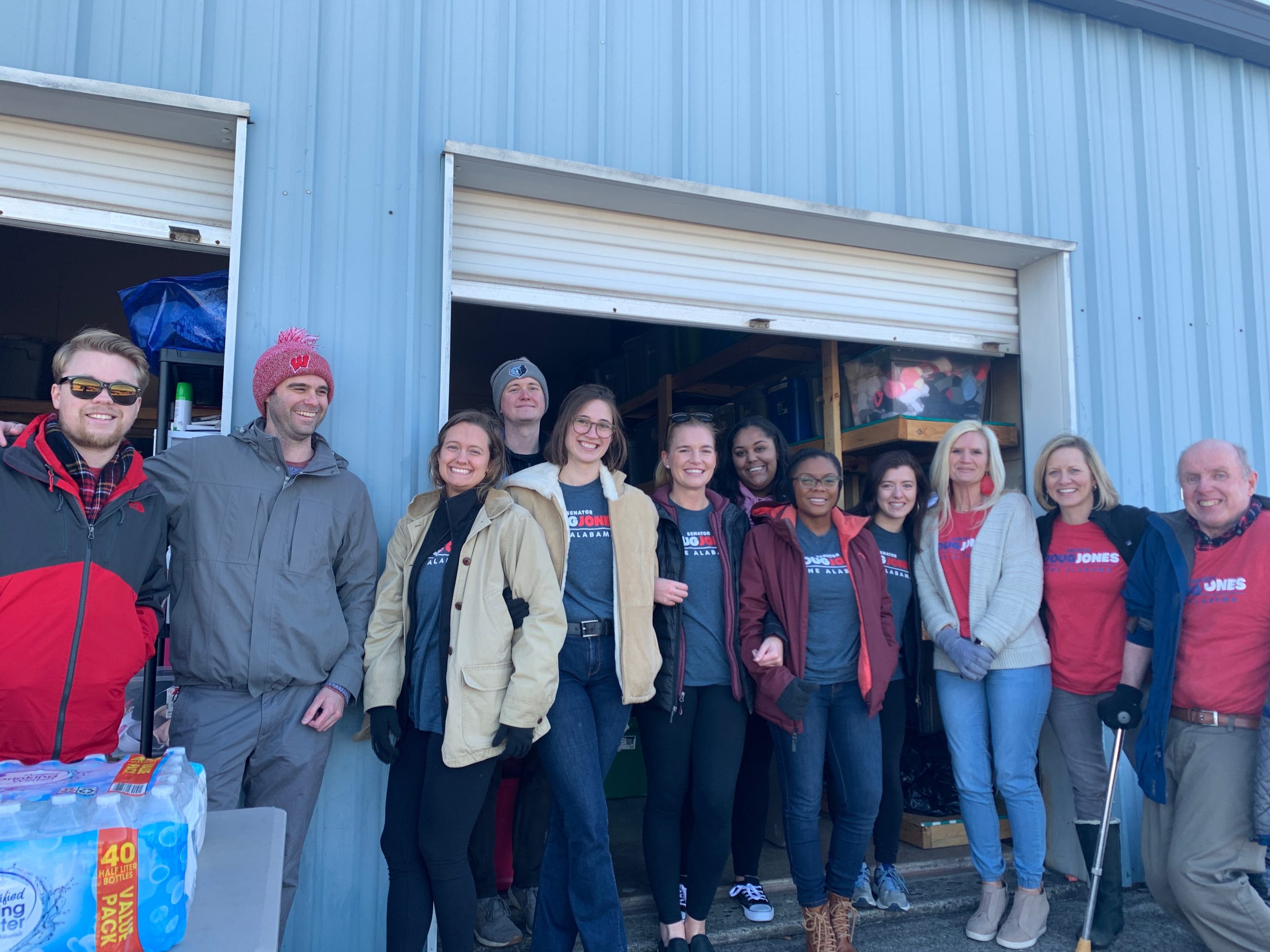 On Wednesday, December 18, The Doug Jones for Senate campaign joined the local nonprofit Be a Blessing Birmingham to help prepare donations for distribution this holiday season. Be a Blessing Birmingham partners with local businesses to collect and distribute food, clothing, and hygiene items among homeless people in Birmingham. The holiday service day is a reflection of Doug's vision of One Alabama, as folks from all walks of life come together to get things done and work for a better future.
During the week of December 16-20, the Doug Jones for Senate campaign is also participating in a full range of activities and encouraging Alabamians across the state to give back to their communities in the spirit of the season. Campaign staff in the Birmingham, Huntsville and Mobile areas are participating in several service-related activities and encouraging Alabamians to share their stories using #OneAlabama.
"The holiday season is a time to give back to our communities and lend a helping hand to those in need," said U.S. Senator Doug Jones. "And the work that Be a Blessing Birmingham does to help homeless folks in our communities is truly inspiring. One Alabama means bringing people together to create a brighter future for everyone, and I'm proud that my campaign is living out these values by dedicating a day of service to supporting our neighbors in need."
"For over four years, Be A Blessing Birmingham has been working to help our homeless neighbors in Birmingham meet their basic health and hygiene needs," said Erica "Star" Robbins, Executive Director of Be a Blessing Birmingham. "We're so proud to partner with Senator Doug Jones' campaign this holiday season to help our community come together and distribute items to those in need."
If you are interested in volunteering with Be a Blessing Birmingham to help those in need, you can learn more here.
If you are interested in sharing your holiday service activity on social media, tag the Doug Jones campaign @DougJonesHQ and using #OneAlabama. If you'd like to learn more about helping, you can learn more here.
Brent Wilson was born and raised in Huntsville, Alabama and is the Owner and Chief Editor of BamaPolitics.com.
Topic tags: