Birmingham Northern Beltline Construction to Continue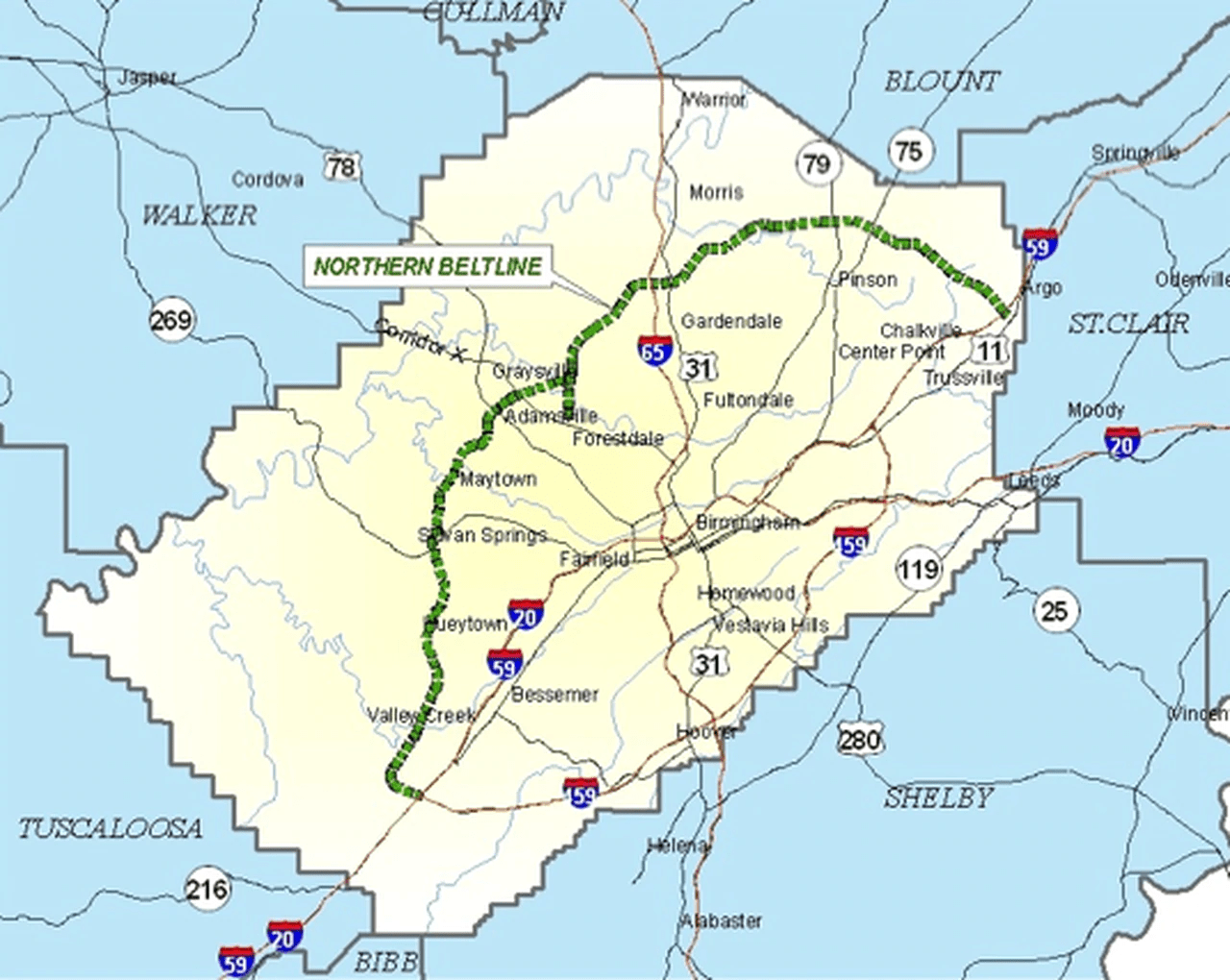 Governor Kay Ivey on Thursday announced that construction of the Birmingham Northern Beltline will resume soon thanks to funding secured by U.S. Senator Richard Shelby. Funding for the Appalachian Development Highway System (ADHS), of which the Birmingham Northern Beltline is a key component, is included in legislation that passed Congress today. Alabama is expected to receive enough funding to meaningfully advance construction.
"We thank Senator Shelby for his leadership and are pleased to announce that this funding is going to enable the state to resume construction of the Birmingham Northern Beltline," Governor Ivey said. "This is very exciting news for the Birmingham region and our entire state due to the enormous benefits this corridor will bring to our state and the nation."
Senator Richard Shelby:
"Completing the Appalachian Development Highway System is a priority for Alabama and the millions of people throughout the Appalachian region in other states. Investing in this transportation program will help generate economic development opportunities across numerous areas throughout Appalachia — especially at home in Alabama."
Jefferson County Commission President Jimmie Stephens:
"We thank Senator Shelby, Representative Aderholt, and the rest of our Alabama delegation for recognizing the importance of this major infrastructure project for our region and the state. Completing the Birmingham Northern Beltline is vital for Jefferson County, the economic engine of the state. We look forward to continuing to work with local, state, and federal partners to accelerate completion of the Northern Beltline."
Birmingham Business Alliance Interim President and CEO Fred McCallum:
"The Northern Beltline will enable us to compete for major economic development projects by providing interstate access in areas that are currently isolated from the national transportation system. It is estimated that post-construction benefits will include thousands of new jobs and a more efficient transportation system for people and businesses who create jobs. We are supported by strong leaders in Montgomery and Washington, like Governor Ivey and Senator Shelby, who understand the magnitude a transformative project like the Northern Beltline can have on the economy of our entire state."
Brent Wilson was born and raised in Huntsville, Alabama and is the Owner and Chief Editor of BamaPolitics.com.
Topic tags: