Al-01 Candidate Jerry Carl Suspends Campaign Amidst Coronavirus Outbreak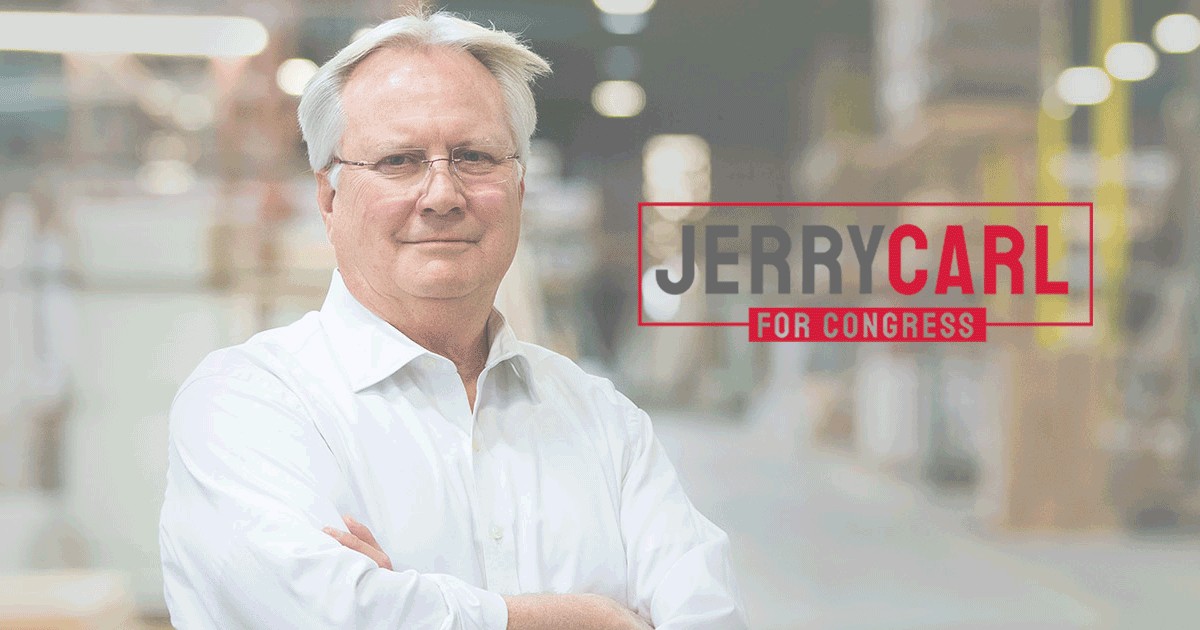 The coronavirus outbreak has already disrupted the social interactions and daily routines of most Americans, but it has now reached domestic politics. Ahead of his March 31 runoff with State Senator Bill Hightower to represent Alabama's first congressional district, Mobile County Commissioner Jerry Carl announced in a statement that he is suspending his campaign.
"With the spread of COVID-19 (Coronavirus) throughout Alabama and the uncertainty of the March 31st election now up in the air, I am suspending all paid advertising for my campaign," he said. "I urge Bill Hightower and outside groups supporting or opposing either candidate to put politics aside and do the same at this delicate time. Although this is an important election, focusing on the health and safety of our friends, family, and neighbors is of the utmost importance. There will be a proper time to resume campaign advertising in the future, but for now, we need to focus on mitigating the effects of this virus in our communities and throughout our great nation."
This means that Bill Hightower is the presumptive GOP nominee for this race. The Democrats will still hold a runoff election between Kiani Gardner and James Averhart and whoever emerges from that runoff will face Senator Hightower in November.
Topic tags: