AL-01: Kiani Gardner Endorsed By Elizabeth Warren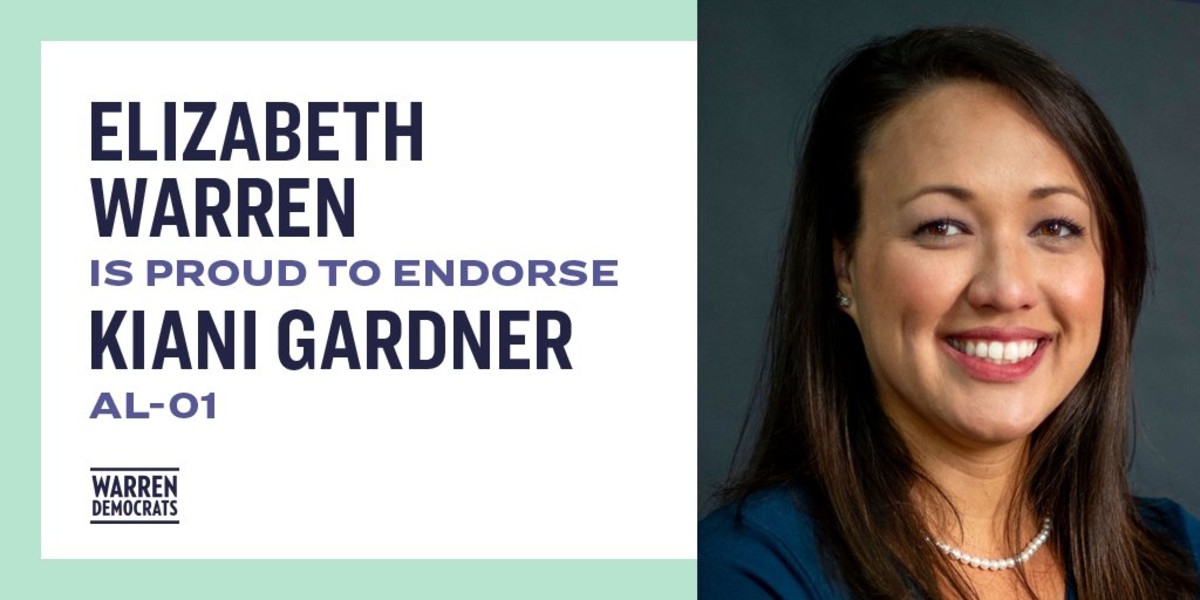 Senator Elizabeth Warren (D-MA) has endorsed Dr. Kiani Gardner's candidacy for Alabama's First Congressional District.
The endorsement came on Saturday, June 20, via tweet from Senator Warren:
".@KianiGardner will bring a data-driven approach to legislation to make our government work for everyone. She is dedicated to meaningful change because she believes that's what the people of Alabama and across this country deserve. I'm proud to endorse her."
In response to receiving this endorsement, Dr. Gardner had the following to say:
"Senator Warren ran a presidential campaign that was marked by her thoughtful and in-depth policy proposals. As a congressional candidate who is focused on putting forward legislation supported by data rather than rooted in ideology, I am honored by Senator Warren's endorsement. I am ready to represent AL-01 in Washington, where I will always advance and support legislation that will produce tangible and meaningful benefits for Alabamians and Americans."
Gardner faces off against James Averhart on July 14th for the Democratic nomination. The winner will face either Jerry Carl or Bill Hightower on the Republican side.
Brent Wilson was born and raised in Huntsville, Alabama and is the Owner and Chief Editor of BamaPolitics.com.
Topic tags: