Kay Ivey's Decisions Will Be Judged By History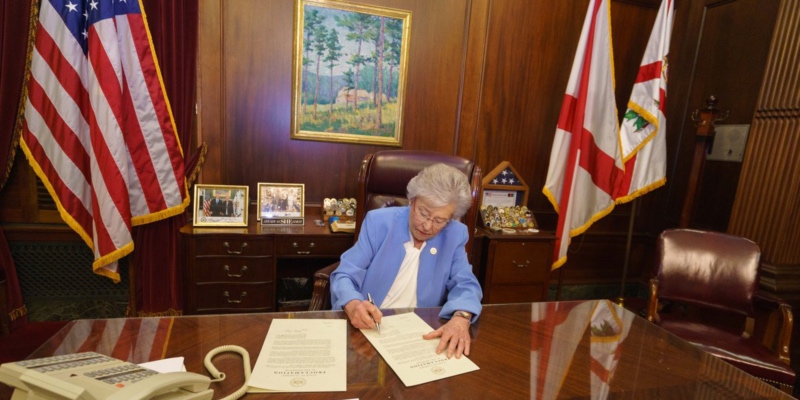 Governor Kay Ivey is now entering the "re-opening" phase of the COVID-19 crisis, with Ivey announcing her phased re-opening plan on Tuesday. Fair or not, these decisions over the next weeks and months will determine the legacy of these elected officials. Nothing they have done in an office, or ever will do, will mean as much to as many people as these decisions.
The Trump administration has released guidelines but told the governors that they are, essentially, on their own in designing their re-opening plans. That kind of singular responsibility is not something politicians generally desire. Every governor would love to be able to point back to federal leadership if the re-opening goes badly, and of course, federal elected officials do not want to be the ones held accountable if we see secondary surges and rising levels of death.
Already, we have seen states form regional re-opening task forces. Alabama joined with Florida, Georgia, Mississippi, South Carolina, and Tennessee to coordinate an economic re-opening. We have no idea how active or effective this coalition is, or will be. It would seem that this is one way of providing "cover" for the governors if things do not go well. The economies, populations, and COVID-19 caseloads are so disparate in these states that the various re-openings simply cannot be done in tandem. It will have to be a group of individual plans, tailored to states' individual circumstances.
All of which brings us back to Governor Ivey's unenviable position. She is on an island. To be fair to Governor Ivey, she has resisted political pressure from certain state and federal legislators, and the ridiculous "we want the virus" protestors and made reasonable decisions to this point in the crisis. She has said that her decisions will be based on data, not politics. With her "Safer-at-Home" order taking effect Thursday evening, she has lived up to her word and deserves respect for that decision. Governor Ivey is standing by the scientific consensus on how best to proceed. If she manages to coordinate a safe, phased re-opening and recovery in Alabama without devastating secondary surges in sickness and death, then she will be rewarded for that in the history books, and deservedly so.
This is not a pleasant time for any of us. For many of us, our livelihoods have been placed in peril. For many, the health of our family or ourselves is in jeopardy. We all know that we cannot remain in lock-down forever, and some form of responsible re-opening was, and is, necessary. However, none of us should be willing to sacrifice our most vulnerable citizens to accomplish that.
Now that the plan has been announced, we all can observe its effectiveness and there will surely be debate over the decisions. Governor Ivey will face the judgment of history on the results, as will governors across the country. We all should be rooting for Governor Ivey on this one, because for too many, our lives may actually depend on it.
Jeremy Jeffcoat is an Alexander City resident and former candidate for Alabama House District 81.
Bama Politics is committed to giving Alabamians a voice. This is an opinion column and does not necessarily represent or reflect the opinions of Bama Politics, its editors or its reporters. The opinions are those of its author. Want to have your voice heard? Send us a message through our
opinion contact page
.
Topic tags: