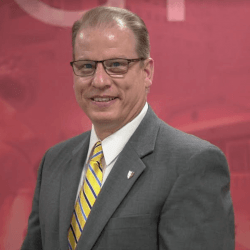 Position: State Representative - District 51
Party: Republican
Location: Morris, AL - Jefferson County
Birthday: September 25, 1961

59
11 South Union Street, Room 528-A
Montgomery, AL 36130-2950
334-261-0585
Email:

[email protected]
Attended, Birmingham Police Academy, 1989
Candidate, Alabama State House of Representatives, District 51, 2018
Representative, Alabama State House of Representatives, District 51, 2006-present
Assistant Police Chief, Birmingham Police Department, 1989-present
Organizations Information
Board Member, Birmingham Police and Fire Pension Board, 2000-2004
Board Member, Birmingham Retirement and Relief System, 2000-present
President, Birmingham Fraternal Order of Police, 2000
Former Director, Toys for Tots
Member, Enon Baptist Church, present
Law enforcement officers, dependents, continued health coverage for dependents of law enforcement officers killed in the line of duty
Jefferson Co., retire police officers, allowed percentage of retired police officers that may be rehired by Birmingham Police Dept, increased, Sec. 45-37A-51.237 am'd.
Motor vehicles, abandoned, Class 1 municipalities, towing of, under certain conditions, Sec. 32-13-2 am'd.
Education, colleges and universities, appointment and qualifications of reserve police officers, provided for, Sec. 16-22-1 am'd.
Gardendale, municipal judges and magistrates for municipal courts, authorized to issue warrant recall fee for failure to appear for municipal ordinance or traffic violation, distrib. to municipal corrections fund
Athletic Trainers, Board of, treatment of physically active individual provided, relationship between trainer and supervising or referring physician provided, Jt. Committee of St. Board of Medical Examiners and Board of Athletic Trainers created, Sec. 34-40-3.2 added; Secs. 34-40-2, 34-40-3, 34-40-5, 34-40-6, 34-40-9, 34-40-10, 34-40-15, 34-40-16 am'd.
Public contracts, wireless telecommunications contracts, further provided, Secs. 41-16-27, 41-16-51 am'd.