Rep. John Rogers Helps Feed Far Right Outrage With Moronic Comments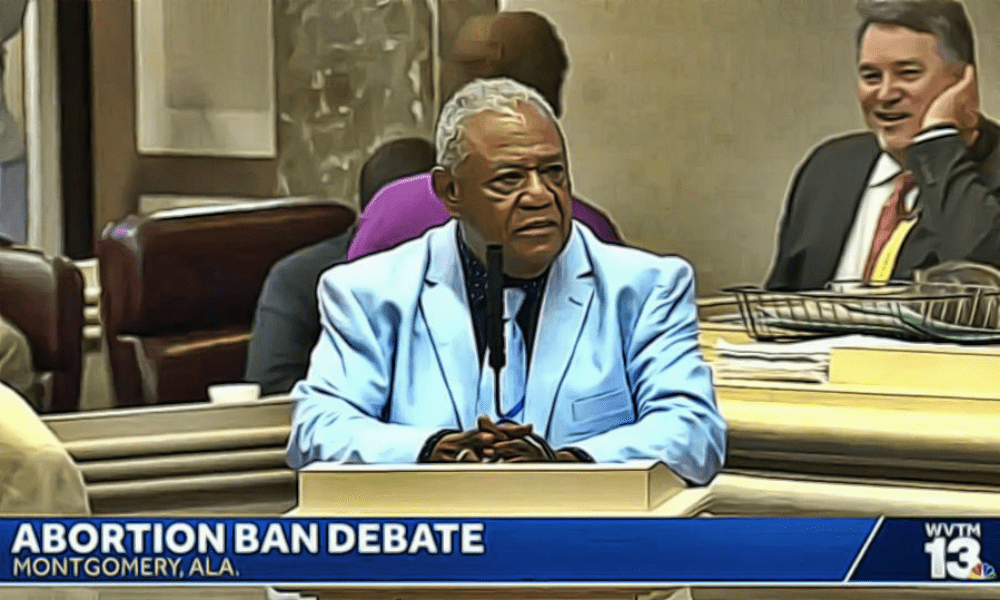 Alabama State Rep. John Rogers (D-Birmingham) helped set back Alabama Democrats even more on Wednesday with his inability to communicate effectively with Alabama voters.
"So you kill them now or you kill them later. You bring them in the world unwanted, unloved, you send them to the electric chair. So, you kill them now or you kill them later," Rogers said in a video that was posted on Twitter.
Rogers also said, "Some parents can't handle a child with problems. It could be retarded. It might have no arms and no legs."
Rogers comments were said in opposition to HB 314, sponsored by State Rep. Terri Collins (R-Decatur). The bill would prevent abortions even in cases of rape and incest.
The far right was quick to pounce via their news sites and social media. Dale Jackson of Yellowhammer News quickly put out an article with a sensational headline, only to have Rogers' name mentioned one time in the article.
Ryan Saavedra of the conservative news site The Daily Wire tweeted about the comments and wrote how the comments were shocking and inflammatory.
The President's son even expressed his outrage on Twitter calling the comments stomach curling.
Today, Rogers attempted to explain the comments to AL.com. He was also asked by WVTM13 about Donald Trump Jr.'s comments in which he said Donald Trump Jr. is either "retarded or crazy".
Unfortunately, nothing Rogers says from here on out will fix the damage he has done to the pro-choice movement and the Alabama Democratic party.
Instead of Rogers talking about the physiological issues that will exist when you let the U.S. or State Governments force women, teenagers, and even preteen girls to carry a child to term, he feeds far-right commentators more ammo to use.
Instead of Rogers talking about how Alabama has 6,300 children in foster care, he feeds far-right commentators more ammo to use.
Collier Tynes, Executive Director of Young Republican Federation of Alabama, tweeted that there are 6,300 children in Alabama's foster care system. She goes on to state that when they age out, almost 50% will be homeless. Within two years, 60% of the boys will be convicted of a crime and 70% of the girls will be pregnant. Half will graduate from high school. 1-2 percent will graduate from college.
So instead of apologizing for his moronic comments and then talking about these issues in a clear and professional way to his constituents, Rogers plays the victim, doubles down and calls the President's son retarded as icing on the cake.
Many are calling for him to resign but the Alabama Democratic party has been mostly silent on that front. Doug Jones (D-Mountain Brook) thinks he owes us an apology and I agree.
Rogers is a life long politician and has served in the House since 1982. He has now spent one day too long in office. I am calling on Rogers to resign so that the state can move on from yet another political embarrassment.
Brent Wilson was born and raised in Huntsville, Alabama and is the Owner and Chief Editor of BamaPolitics.com.
Bama Politics is committed to giving Alabamians a voice. This is an opinion column and does not necessarily represent or reflect the opinions of Bama Politics, its editors or its reporters. The opinions are those of its author. Want to have your voice heard? Send us a message through our
opinion contact page
.
Topic tags: