Auburn Fan Auctioning Off Tuberville Signed Football, Will Donate To Jones Campaign Or Charity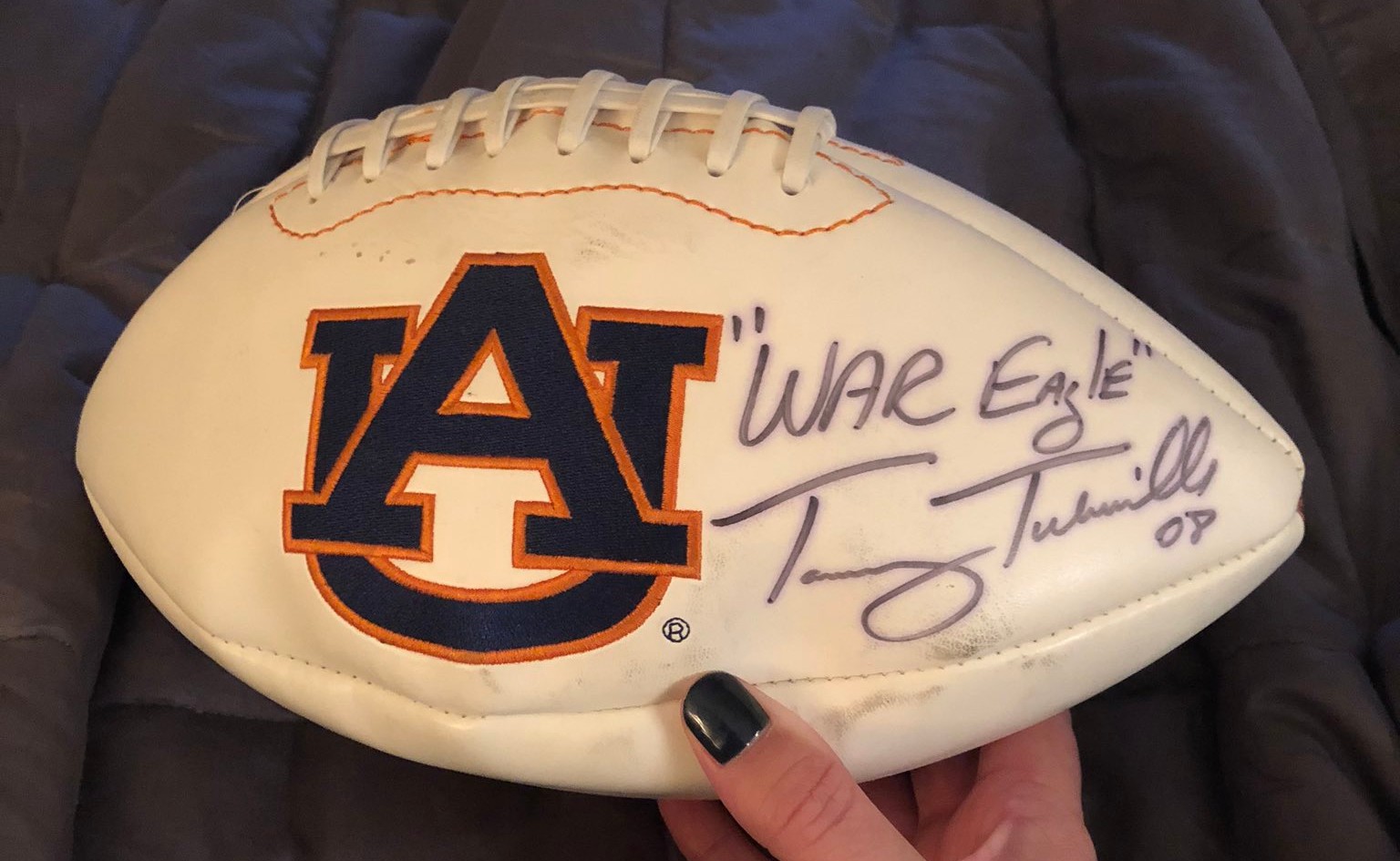 Somethings are more important than football, at least to Twitter user Darcie who has decided to auction off her Tommy Tuberville signed football.
Darcie, who declined to provide her last name but said she is a registered Alabama voter and a Democrat, graduated from Auburn with her "bachelor's degree in 2007 & her master's degree in 2010."
"I was and am a huge Auburn fan and Tommy Tuberville was obviously the coach during my undergrad years," Darcie said. "The ball was given to me as a gift, but after hearing the rhetoric from Tuberville on his campaign, I'm no longer comfortable with his memorabilia in my house. His words are hurtful to so many people, and I would be happy to turn his memorabilia into a donation to a charity supporting those people affected by his language."
Darcie has chosen four options for where the money will end up and asked Twitter users which one the money should go to.
"The four choices in my poll are supporting the Democratic candidate [Doug Jones] in his senate race, and two charities supporting populations he has hurt during his campaign (LGBTQ+ & Muslim)," Darcie said. "The Yellowhammer Fund is a charity I personally support as I support women's access to healthcare."
Equality Alabama and the Birmingham Islamic Society are the two other options referenced above.
Brent Wilson was born and raised in Huntsville, Alabama and is the Owner and Chief Editor of BamaPolitics.com.
Topic tags: