Gov. Ivey: Auto Supplier YKTA to Create 650 Jobs at Huntsville Plant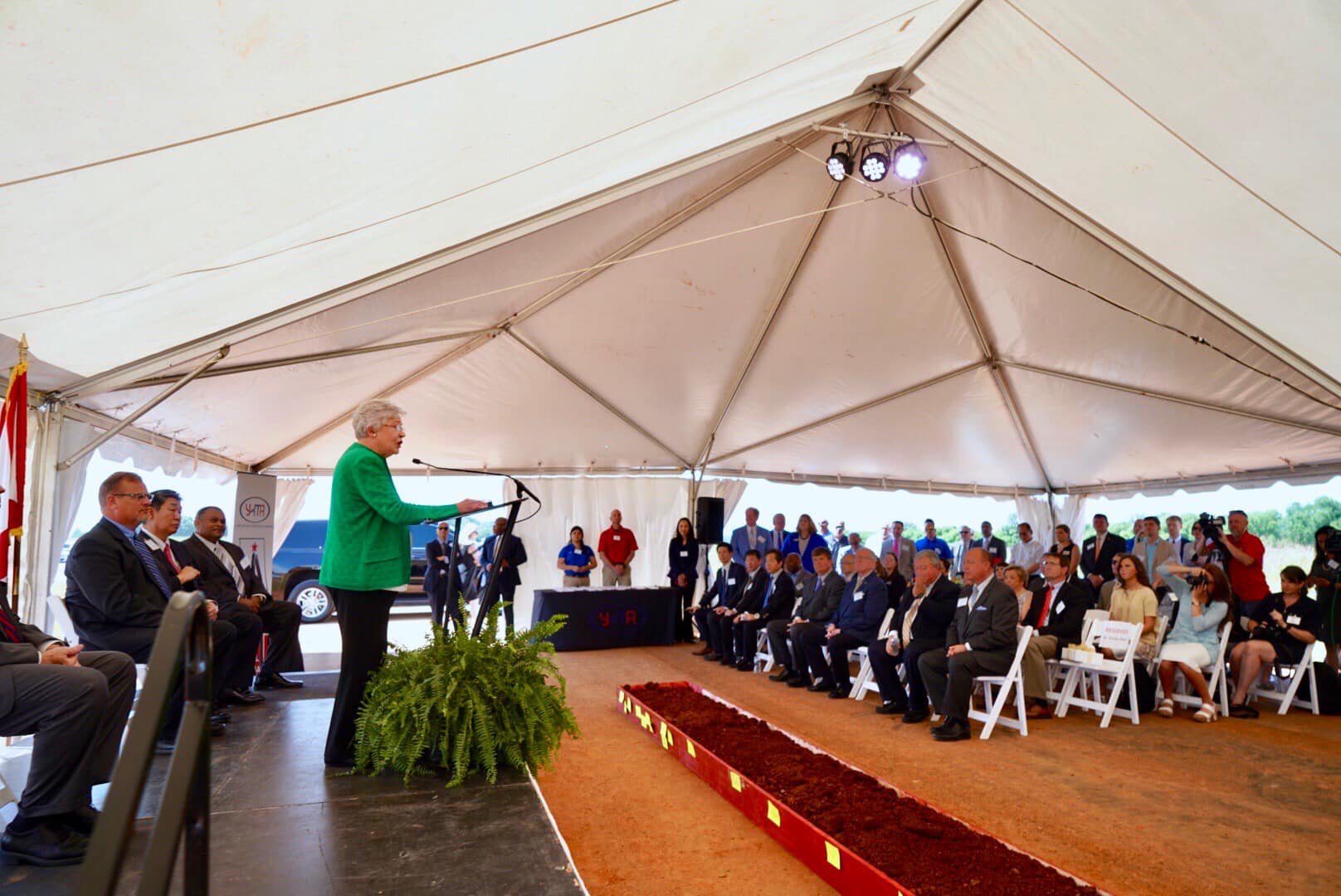 Governor Kay Ivey was in Huntsville today to announce auto supplier Y-tec Keylex Toyotetsu Alabama (YKTA) plans to invest $220 million to open a manufacturing facility that will create 650 jobs.
"YKT Alabama is a significant addition to the growing automotive cluster centered around the Mazda Toyota Manufacturing U.S.A. auto assembly plant in Huntsville," Governor Ivey said. "This venture will not only create 650 well-paying jobs but also solidify the foundation of the automotive supply chain that is emerging in North Alabama."
The YKT Alabama facility will be located on the site of the Mazda Toyota Manufacturing U.S.A. (MTMUS) auto assembly plant now under construction in the Limestone County portion of Huntsville.
Huntsville Mayor Tommy Battle was also present at the announcement.
"This new three-company consortium brings together some of the top suppliers in the automotive industry," Huntsville Mayor Tommy Battle said. "As with any success, collaboration is key. YKTA is following the model established by the Mazda Toyota joint venture to create a partnership on a dynamic campus that is going to lead the world in automotive innovation and opportunity."
The start of parts production at YKTA's new facility will coincide with the launch of vehicle production at MTMUS in 2021
For more information on the announcement, you can read the official press release on the Governor's website.
Brent Wilson was born and raised in Huntsville, Alabama and is the Owner and Chief Editor of BamaPolitics.com.
Topic tags: