Trump Endorses Tuberville Ahead of Runoff With Sessions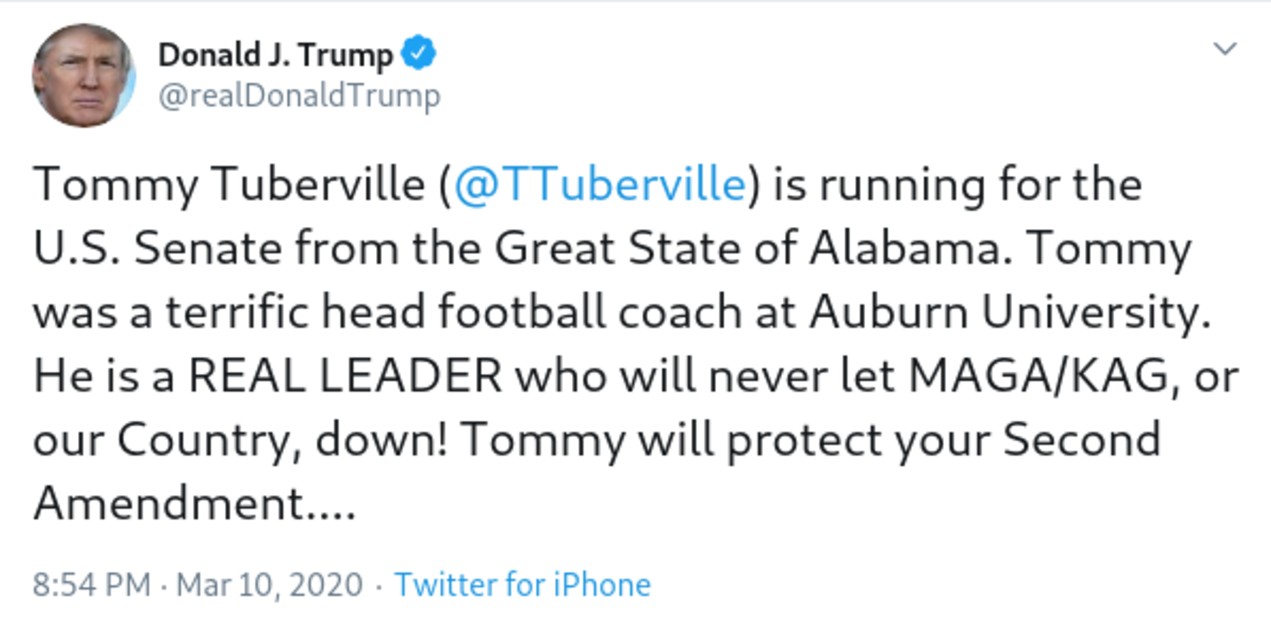 Today has been a rough day for former Attorney General Jeff Sessions. His morning cup of coffee likely turned bitter when he discovered that his primary opponent, former Auburn football coach Tommy Tuberville, is leading him by 12 points among likely GOP primary voters in a new poll ahead of their March 31 runoff election. His night isn't going to get much better. His former boss, who he has repeatedly insisted that he is still loyal to despite being constantly bullied by him, has now endorsed Tuberville.
In a series of tweets sent out Tuesday night, President Donald Trump said, "Tommy Tuberville (@TTuberville) is running for the U.S. Senate from the Great State of Alabama. Tommy was a terrific head football coach at Auburn University. He is a REAL LEADER who will never let MAGA/KAG, or our Country, down! Tommy will protect your Second Amendment……..(which is under siege), is strong on Crime and the Border, and truly LOVES our Military and our Vets. He will be a great Senator for the people of Alabama. Coach Tommy Tuberville, a winner, has my Complete and Total Endorsement. I love Alabama!"
It will be interesting to see what campaign strategy Sessions pursues going forward. Like his opponents, he has tried to paint himself as the candidate most loyal to Trump. However, Trump's disdain for him could implore him to pursue a new strategy.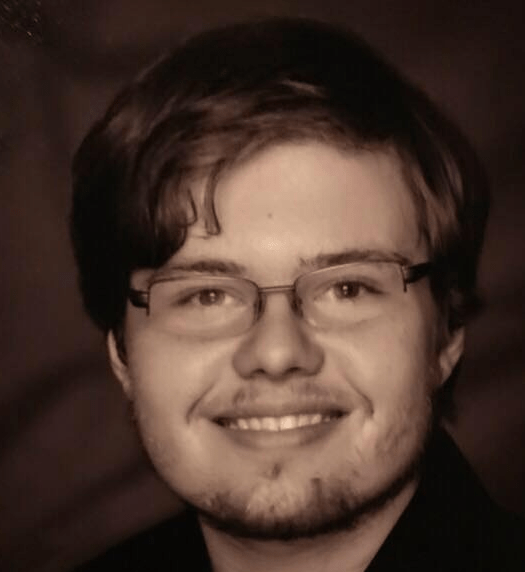 Dakota Layton graduated from the University of Alabama in Huntsville with a Bachelor of Arts in Philosophy. He is currently enrolled at the University of Mississippi where he is working to earn his Master of Arts in Philosophy.
Topic tags: