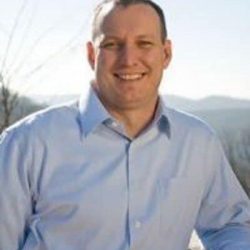 AOS, Culinary Institute of America
Senator, Alabama State Senate, District 7, 2009-2018
Won Special Election, Senator, Alabama State Senate, June 9, 2009
Restaurant Owner, 2002-present
Congressional Information
Former Member, Tourism and Marketing Committee, Alabama State Senate
Former Member, Rules Committee, Alabama State Senate
Former Member, Local Legislation Madison County Committee, Alabama State Senate
Former Member, License Plates Legislative Oversight Committee, Alabama State Senate
Former Member, Housing Finance Authority Legislative Oversight Committee, Alabama State Senate
Former Member, Governmental Affairs Committee, Alabama State Senate
Former Member, Fiscal Responsibility and Economic Development Committee, Alabama State Senate
Former Member, Finance and Taxation General Fund Committee, Alabama State Senate
Former Member, County and Municipal Government Committee, Alabama State Senate
Former Member, Contract Review Permanent Legislative Oversight Committee, Alabama State Senate
Former Member, Banking and Insurance Committee, Alabama State Senate
Former Member, Agriculture, Conservation and Forestry Committee, Alabama State Senate
Former Member, License Plates Legislative Oversight Committee, Alabama State Senate
Former Member, Housing Finance Authority Legislative Oversight Committee, Alabama State Senate
Organizations Information
Former Volunteer Coach, Upward Basketball Program
Former Volunteer Coach, Kicks Soccer Club
Medicaid services, provision through regional care organizations repealed, Secs. 22-6-150 to 22-6-165, inclusive, repealed; Secs. 22-6-220, 22-6-221,27-1-17.1, 40-26B-70, 40-26B-77.1, 40-26B-79, 40-26B-80, 40-26B-81, 40-26B-82 am'd.
Taxation, businessess, income tax credit to a business that loses an employee to another business receiving any economic tax incentive from state government
Alabama Lottery estab., Alabama General Fund Lottery, participation in multi-state lottery games only, constitutional amendment
Fantasy contests, regulation of, consumer protection measures by operators required, audits, civil penalties, Fantasy Contests Act, established
Alcoholic beverages, retail licensees, making of infusions using distilled spirits authorized, Sec. 28-3A-20.3 added; Sec. 28-3A-25 am'd.
Lodging tax, rooms and spaces not used for overnight accomodations, exemption, consistent with rule of Revenue Dept., Sec. 40-26-1 am'd.
Code of Alabama 1975, Acts of 2016 First Special Session, 2017 Regular Session, supplements and certain replacement volumes, codified with certain corrections, local laws of certain counties codified, duties of Secretary of State
Medical Marijuana, revise definition of cannabidiol, Leni's Law, Sec. 13A-12-214.3 am'd.
Environment, Alabama Legacy for Environmental Research Trust, use of hazardous waste fees for environmental research and education at public colleges and universities abolished, reversion of funds to Public Health Dept., Sec. 22-30B-19 repealed
Pistol permits, sheriff, prohibited from imposing time constraints on applicant taking possession of, Sec. 13A-11-75 am'd.
Conservation and Natural Resources, game breeder's licenses, issuance, further provided for, penalties, criminal penalties applicable only for intentional violations, Secs. 9-11-30, 9-11-31.1 am'd.
Revenue Department, local governments regarding tax levies revised, certain collection notification requirement services authorized at no cost, Sec. 11-51-210.1 added; Secs. 11-3-11.3, 11-51-183, 11-51-208, 11-51-210, 40-12-4, 40-12-7 am'd.
Forensic Sciences Dept., sustaining the disapproval by the Joint Committee on Admin. Reg. Review of proposed new Rule 370-4-1-.01
Public Health Dept., sustaining the disapproval by the Joint Committee on Admin. Reg. Review of proposed amendment of Chapter 420-7-2
Huntsville, founding capital of the state, recognized
Administrative Procedure Act, rules, notice of intended action, required to contain information about litigation, Sec. 41-22-5 am'd.