Donald Trump Jr. Tells Roy Moore To 'Ride Off Into The Sunset'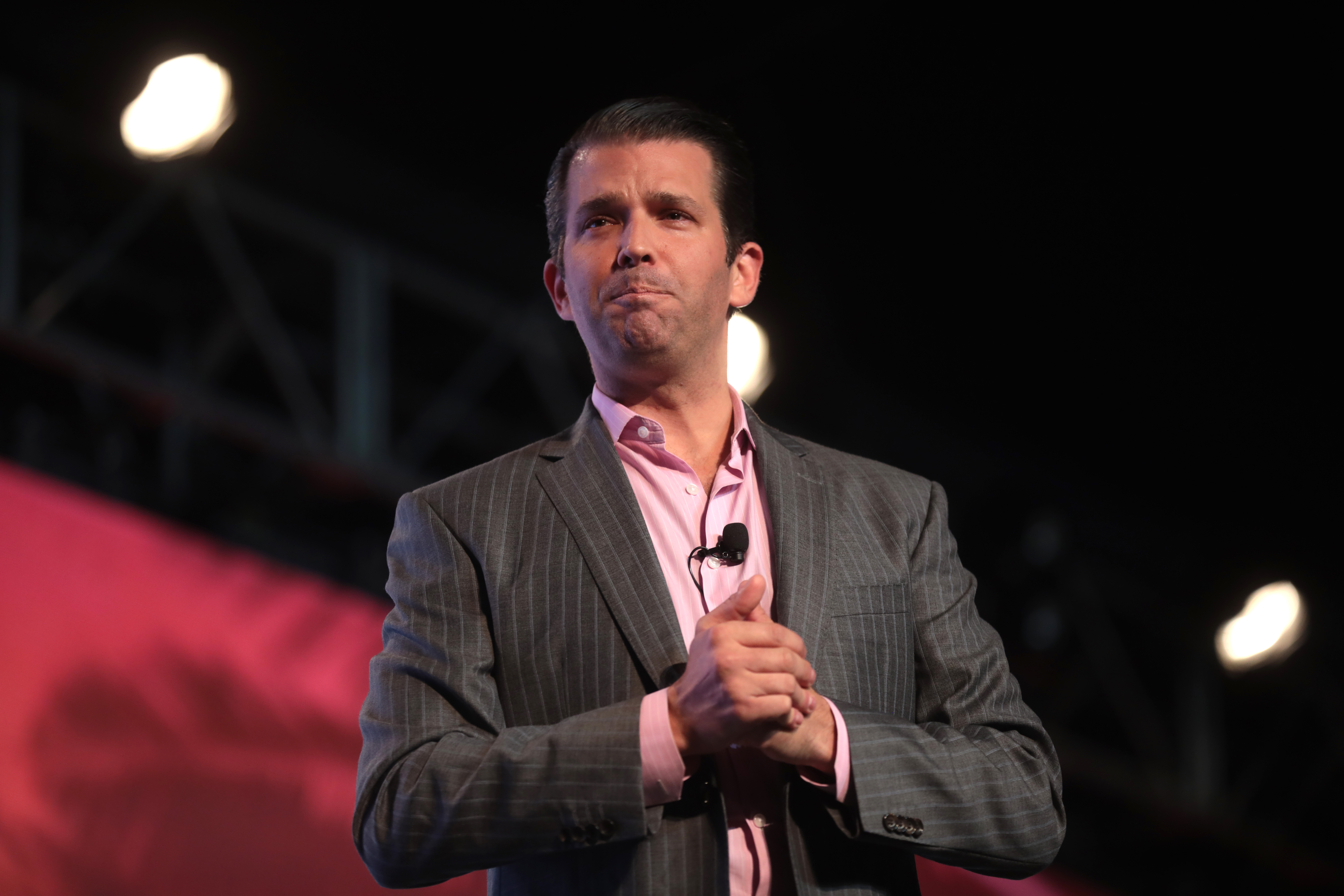 Roy Moore is very close to announcing a bid for U.S. Senate according to Congressman Bradley Byrne (R-Fairhope),
Byrne told The Hill that he's spoken to GOP sources close to Moore who said the controversial former Alabama judge would announce his candidacy for the Senate in the coming days.
"People who I believe know what they're talking about say that Judge Moore intends to announce his candidacy for the U.S. Senate in June. I welcome him to the race," Byrne said.
That news did not sit well with Donald Trump Jr., who took to Twitter to respond to a Moore tweet claiming that he would beat Doug Jones if he were to get the Republican nomination.
"You mean like last time?", Trump Jr said. "You're literally the only candidate who could lose a GOP seat in pro-Trump, pro-USA ALABAMA. Running for office should never become a business model. If you actually care about #MAGA more than your own ego, it's time to ride off into the sunset, Judge."
The President also couldn't help but chime in.
Byrne also told The Hill that Moore would likely not come out on top of the Republican field this time around.
"I think people are very concerned that we Republicans lost a U.S. Senate seat because he was our nominee in 2017 and we don't need to do that again," Byrne said. "There are some serious pieces of litigation that have come out of all that."
Moore is currently being sued by Leigh Corfman who claimed that Moore sexually abused her when she was 14 and he was 32. Moore is also suing Sacha Baron Cohen in a defamation suit.
Should Moore enter the Senate race, he would join Bradley Byrne, Tommy Tuberville, Arnold Mooney, and Stanley Adair. Alabama voters will choose the Republican nominee for U.S. Senate on March 3, 2020.
Brent Wilson was born and raised in Huntsville, Alabama and is the Owner and Chief Editor of BamaPolitics.com.
Topic tags: