Doug Jones, Terri Sewell Slam Trump For Lynching Tweet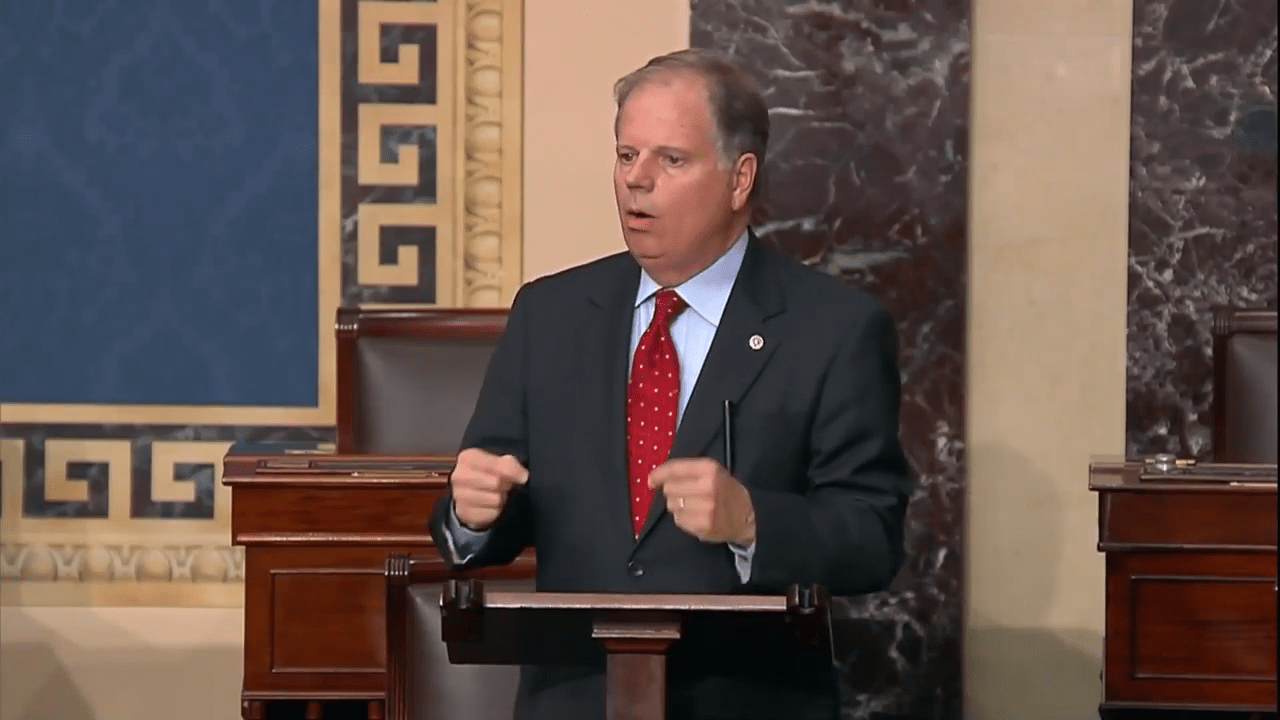 Alabama U.S. Senator Doug Jones and Alabama Congresswoman Terri Sewell took to social media today to denounce a tweet by Donald Trump that compared the impeachment inquiry into Trump as a "lynching."
Trump tweeted, "So some day, if a Democrat becomes President and the Republicans win the House, even by a tiny margin, they can impeach the President, without due process or fairness or any legal rights. All Republicans must remember what they are witnessing here – a lynching. But we will WIN!"
The response from Jones and Sewell was quick.
Jones responded on Twitter by quoting the tweet and saying, "No sir! No, @realdonaldtrump: this is NOT a lynching, and shame on you for invoking such a horrific act that was used as a weapon to terrorize and murder African Americans."
"If you want to know what lynching actually looks like, go to @eji_org in Montgomery, Alabama," he concluded.
Sewell responded via a Facebook post calling the President's tweet "despicable."
"From Reconstruction to the Civil Rights Movement, 3,446 African Americans were murdered by lynching," Sewell said.
Sewell continued by saying, "The history of lynching in our nation is one of white supremacy, humiliation and dehumanization."
"For President Trump to liken the impeachment inquiry—a lawful investigation—to the racial terror millions of African Americans endured is despicable," Sewell wrote. "And for the people of Alabama's 7th Congressional District, who marched, bled and died to end this type of terrorism, the sting of the President's words is especially sharp."
Brent Wilson was born and raised in Huntsville, Alabama and is the Owner and Chief Editor of BamaPolitics.com.
Topic tags: