Jeff Sessions & Lee Parnas: AL Democratic Party Tweets Photo Of Both Together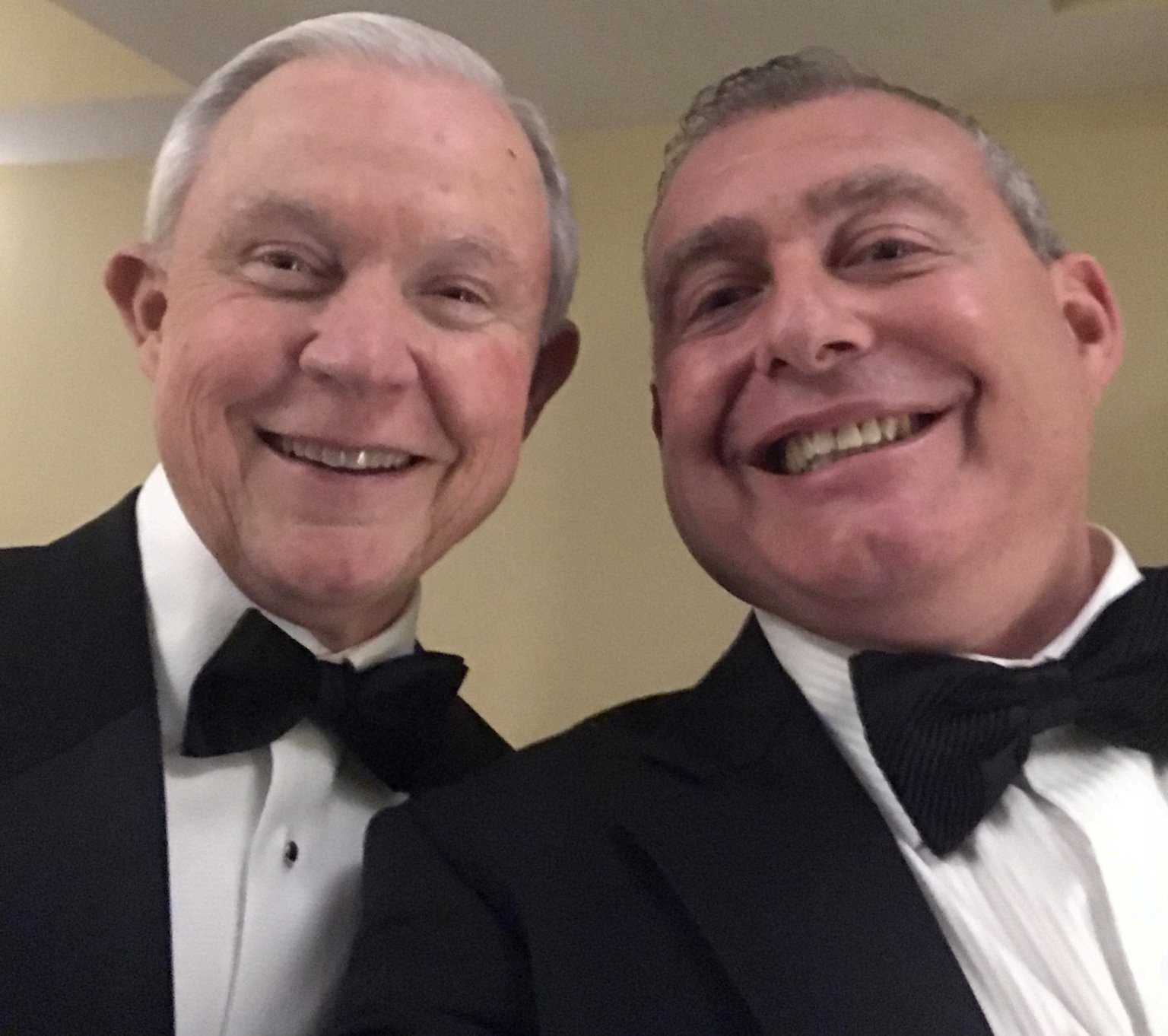 On Saturday, the Alabama Democratic Party tweeted a photo of former Attorney General and current GOP Senate front-runner, Jeff Sessions with Lev Parnas, a former associate, and fixer for the President's personal attorney, Rudy Giuliani. Along with the photo of Sessions and Parnas was the caption, "how bout that". The tweet has been viewed over 1 million times according to the Alabama Democratic Party.
President Trump has repeatedly denied that he knows Parnas, but photos of Parnas with Trump and his associates seem to indicate otherwise. In interviews with CNN's Anderson Cooper and MSNBC's Rachel Maddow, Parnas claims to possess eyewitness knowledge of the inner workings of the Ukraine scandal that led House Speaker Nancy Pelosi to institute an impeachment inquiry and conclude with passing two articles of impeachment against President Trump.
Parnas claimed that Trump wanted former ambassador of Ukraine, Marie Yovanovitch fired for allegedly badmouthing him and privately thinking that the President would be impeached. Parnas also claimed that Ukraine President Volodymyr Zelensky lied when he said that he felt no pressure from President Trump to investigate former Vice President Joe Biden and his son, Hunter Biden during their controversial phone call.
"They're still, I mean, they're still rocked 'til this day. They're still not recovered and I don't know if (or) when they will."
Parnas is hoping that he will be called as a witness to testify during the Senate impeachment trial.
"I should be their best witness," Parnas said. "I should be their No. 1 witness because I'm the one that got all the dirt supposedly. Why aren't they calling me to testify? Why do they need Biden? Call me. Ask me what Biden did wrong … I think they're very afraid of me."
President Trump remains hugely popular in Alabama. Though Alabama Democrat's tweet is likely to cause more questions for Sessions amidst the upcoming GOP primary, it is unlikely to hurt his poll numbers due to President Trump's popularity in the Yellowhammer State.
For the full context of the Parnas revelations, here are the links to both parts of his interview with CNN's Anderson Cooper:
Here is the link to his full interview with MSNBC's Rachel Maddow:
Here is the link to the documents that Parnas handed over to Congress: https://www.cnn.com/2020/01/17/politics/lev-parnas-additional-materials/index.html
Topic tags: