Tuberville Signed Football Sells, Sending $300.00 To Yellowhammer Fund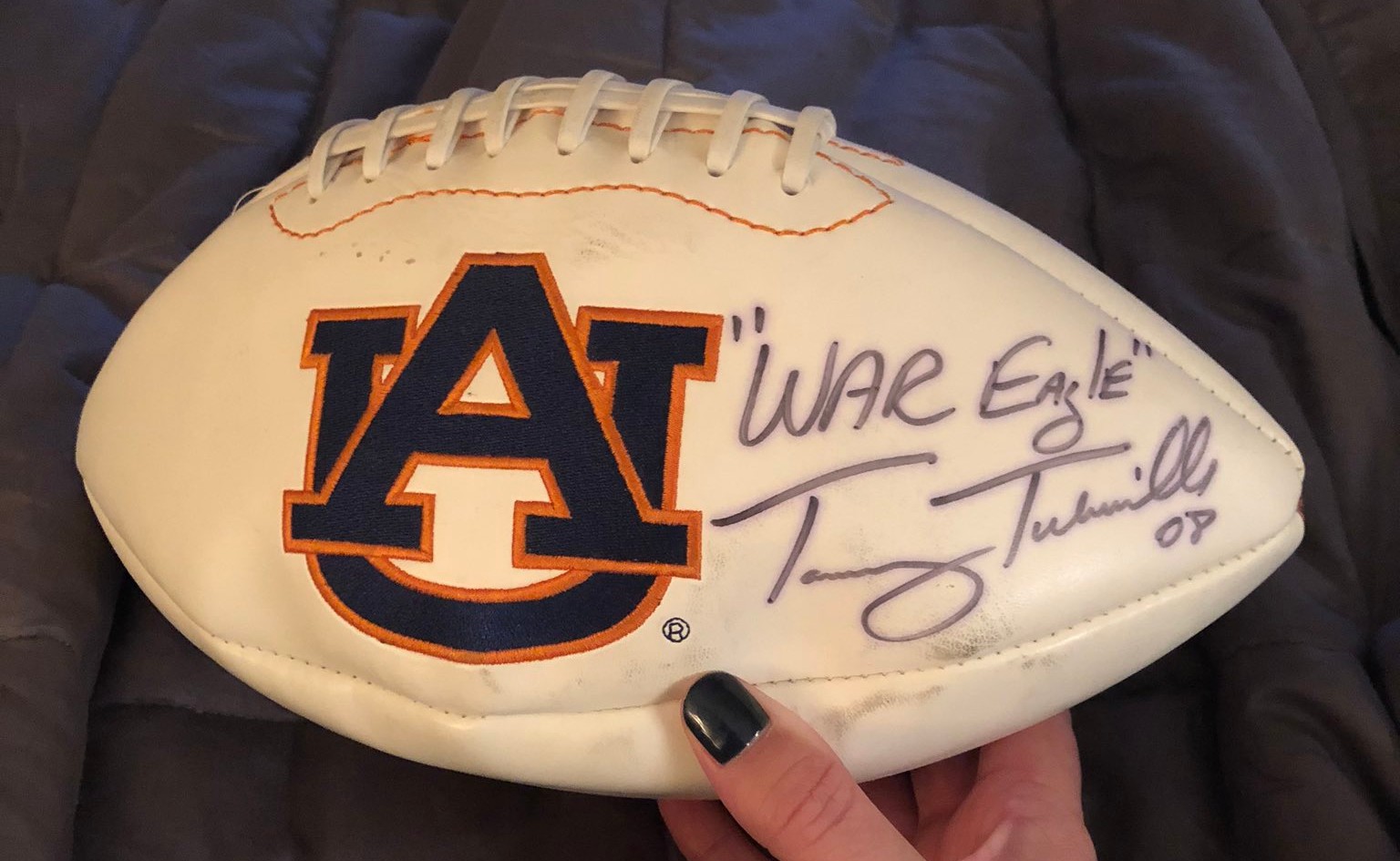 The owner of a Tommy Tuberville signed football who no longer wanted it due to Tuberville's political campaign for U.S. Senate has successfully auctioned the ball off for $300 and donated the money to the Yellowhammer Fund.
Darcie posted on Twitter a screenshot of her donation and thanked everyone who shared her post. The $9.95 was the processing fee for the donation.
Darcie described herself as a huge Auburn fan who was fed up with the rhetoric Tuberville uses while campaigning saying, "I'm no longer comfortable with his memorabilia in my house."
Darcie asked Twitter which charities she should donate the money to and the Yellowhammer Fund came out on top with just over 50% of the vote out of 481 total votes.
The Yellowhammer Fund describes themselves as a non-profit that seeks to meet the needs of those living in or traveling to Alabama for reproductive healthcare needs, providing financial and practical support for those who are pregnant and require assistance. They offer funding for abortion services, travel needs, food and lodging and other expenses that often hinder a person's ability to easily access their right to an abortion.
Other options in the poll included the Doug Jones campaign, Equality Alabama, and the Birmingham Islamic Society.
Brent Wilson was born and raised in Huntsville, Alabama and is the Owner and Chief Editor of BamaPolitics.com.
Topic tags: