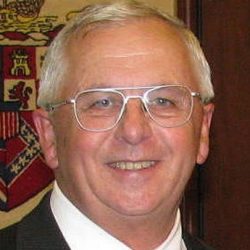 11 South Union Street, Suite 528-B
Montgomery, AL 36130-2950
334-261-0527
Email:

[email protected]
Attended, Community College of the Air Force
Attended, Jefferson State Community College
Candidate, Alabama State House of Representatives, District 45, 2018
Representative, Alabama House of Representatives, District 45, 2011-present
Co-Owner, Drake Lawn Maintenance, Limited Liability Cooperation
Served, Air National Guard
Served, United States Air Force
Organizations Information
Charter Member, Leeds Exchange Club
Member, E-9 Association, State of Alabama
Member, Chamber of Commerce of Center Point
Member, Advisory Board, Lehigh Hanson/Leeds Community
Former President, Leeds Historical Society
Former President, Leeds Youth Baseball
Former Vice President, Leeds Jaycees
Member, Chamber of Commerce of Leeds
Member, Chamber of Commerce of Mountain Brook
Member, Advisory Board, 3 Hots and a Cot
Member, Leeds Historical Society
Member, Leeds First Baptist Church
Member, Chief's Council, 117th Air Refueling Wing
Member, Chamber of Commerce of Irondale
Member, Chamber of Commerce of Moody
Serves, Jefferson County Republican Executive Comittee
Veterans, distinctive license plates, Air Medal added to military awards eligible to be commemorated, Secs. 32-6-250, 32-6-251 am'd.
Business filing requirements, providing for an electronic process for submission of filings to judges of probate and the Sec. of State, counties may voluntarily participate
Crimes and offenses, sexual offenses, false sexual allegation, Sec. 13A-6-72 added
Pistol permits, permits issued to retired military veterans, revocation of permit further provided, Sec. 13A-11-75.1 am'd.
State employees, annual and sick leave accrual, certified firefighters working at Birmingham-Shuttlesworth International Airport or Dannelly Field on a 24-hour shift, amounts increased, Sec. 36-26-35 am'd.
Leeds, ad valorem tax, add'l authorized, distrib. to public schools and city, referendum
Cedar Grove Baptist Church, 175th anniversary, commended
Brown, James Franklin, death mourned
Treadaway, Kelsey Marie, death mourned
Competitive bids on public contracts by state agencies and institutions, preference for vendors owned by veterans of wars in Iraq and Afghanistan, joint purchasing agreements further provided for, cities and counties authorized to use fleet fuel cards, Secs. 41-16-20, 41-16-21.1, 41-16-27, 41-4-110 am'd.
Conservation and Natural Resources, state parks, admission, free to Alabama residents who are active or retired military personnel, Park for Patriots Act, Sec. 9-14-8 am'd.
Legislative procedure, requirement that bill must be read at length prior to final passage removed, const. amend.