Congressman Mo Brooks' No Vote On Bigotry Resolution Fuels Division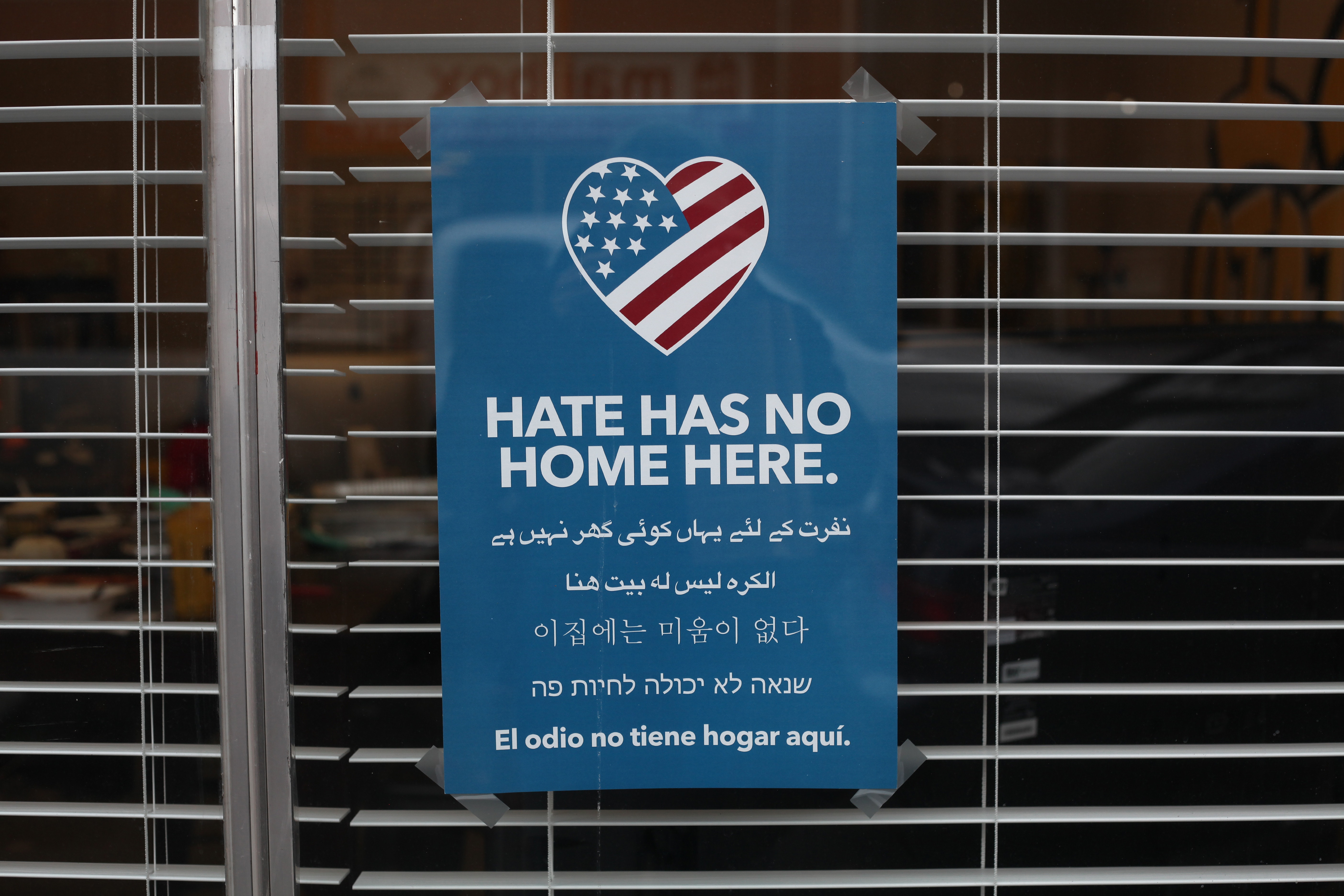 Anyone who has even casually followed AL Congressman Mo Brooks' anti-immigration rhetoric should not have been remotely surprised when he recently voted against an anti-bigotry resolution because he was upset it omitted whites, males, and Christians. Brooks' political career has been highlighted by fear mongering and divisive rhetoric that panders to the delusions of entitled white males who feel that they are somehow victims of great social injustice and religious persecution.
For example, Brooks has convinced them that illegal aliens have stolen from them and that Brooks alone will stop them. Who can forget his infamous quote that he'd do "anything short of shooting" illegal immigrants?
The twenty-two other House Republicans that voted against the resolution mostly claimed that their nay votes were because the resolution didn't specifically condemn freshman MN Rep. (D) Ilhan Omar's recent anti-Semitic comments. In fact, these Republicans were correct in criticizing Democrats for not specifically calling out Omar's comments, but that's still a pretty thin and bogus excuse for not voting for a broader resolution that condemns all types of bigotry and discrimination. Brooks, moreover, took it a step further by turning his pandering dissension into a bizarre and absurd argument for white male Christian victimhood. His assertion and defense of the imaginary "War on Whites" must have been crafted in the same Fox News echo-chamber bunker that gave us the pathetic, fictional "War on Christmas".
For Brooks, this followed another jaw-dropping political stunt that he engineered last month in response to Texas Rep. (D) Joaquin Castro putting up a poster outside his office called "Fighting for Texas Dreamers" that highlighted the issue of immigrants that arrived in the U.S. as children. Brooks thought it would be appropriate to respond with his own poster that mimicked Castro's called "These Americans, Killed by Illegal Aliens, Had Dreams Too", which of course, included his favorite pejorative phrase–"aliens", and cynically mischaracterized the entire debate over DACA and border security.
This is the type of decaying red meat that Brooks continues to feed his base. He continually claims that Democrats want open borders or that they support non-citizens using tax-payer funded social services. It's just not true, but Brooks knows it riles up the part of his base that believes that Mexicans are taking their jobs and getting undue benefits. Brooks uses the language of "aliens" and "socialist" because he knows those type of labels sow division and reverberate contextually; defining immigrants as anything other than human beings.
Although Brooks can always be counted on to parrot the rhetoric of right-wing conservative extremism, he is perennially bankrupt in terms of introducing or supporting pragmatic policies that move our country forward. In fact, Brooks has demonstrated that divisive grandstanding alone is a winning ticket for re-election. He is a master of telling us what he's against, but no one has a clue what he's for. Ironically, as a self-described deficit hawk, Brooks supported Trump's tax fiasco that exploded our deficit; but that won't stop Brooks from delivering his annual "the sky is falling" fiscal disaster speech wherein he blames supposedly socialist Democrats for all the evil in the world.
Just as Democrats need to be honest and call out Omar for her comments that were clearly anti-Semitic, Republicans need to call out Brooks for his continual fear-mongering language and his disturbing advocacy of a make-believe "War on Whites". Brooks' intentional mischaracterization of legal and illegal immigration issues, racial and religious issues, and fiscal policy speak to why Congress has become so mired in dysfunction and tribalism.
The people of North Alabama would love for Brooks to stop perpetuating myths like his latest about white male Christian victimhood and, instead, start tackling the real problems that face our country.
Bama Politics is committed to giving Alabamians a voice. This is an opinion column and does not necessarily represent or reflect the opinions of Bama Politics, its editors or its reporters. The opinions are those of its author. Want to have your voice heard? Send us a message through our
opinion contact page
.
Topic tags: