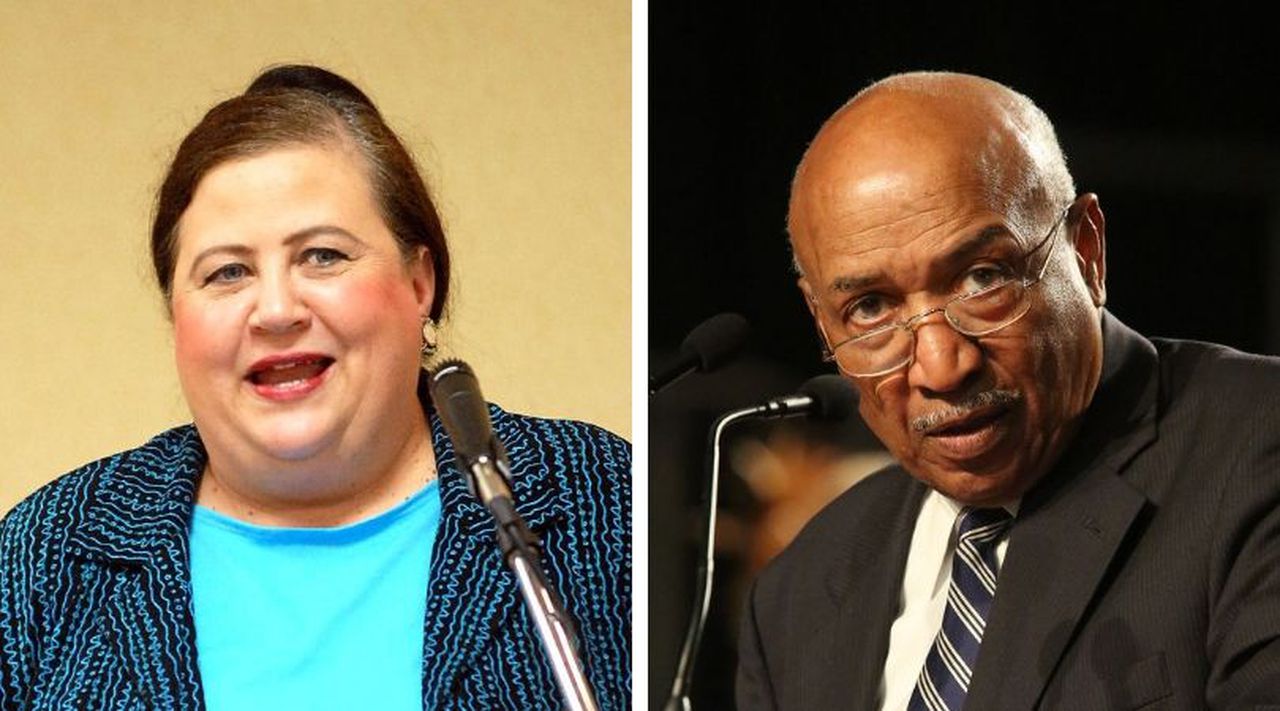 Humorist Will Rogers famously said, "I'm not a member of any organized political party. I am a Democrat." That quote may have never been more apropos than in the discussion of the current state of the Alabama Democratic Party. To review: the state Chair and Vice-Chair have had their credentials revoked by the Democratic National Committee, the selection of Alabama delegates for next year's national convention is up in the air, $120,000 has been withheld in DNC operating funds from the state party over the last year, and there is currently no official plan by the state party to correct any of it.
Meanwhile, around the country, Democrats continue to gain ground and flip seats. In addition to last year's "wave" of 40 flipped seats in the House of Representatives, Democrats have turned North Carolina, Georgia, Arizona, and other GOP strongholds into swing states. In reliably red Texas, Beto O'Rourke came within a couple of percentage points of knocking off Ted Cruz for the U.S. Senate. All of the leading Democratic Presidential contenders poll ahead of Donald Trump in advance of next year's election and in congressional polling, "generic Democrat" has remained ahead of "generic Republican", indicating a potential growth in the Democratic House majority and a real chance of flipping the Senate and reducing Mitch McConnell to minority bystander (we can only hope).
Alabama Democrats can only celebrate a "one-off" special election win with an impeccably qualified Doug Jones narrowly defeating cartoon cowboy and Lifetime movie villain Roy Moore. The massive losses suffered at the state level in 2018 and the resulting dysfunction has many feeling rightly discouraged.
There are, however, reasons to hope. Change is coming to the Alabama Democratic Party.
In 2018, the Alabama Democratic Party fielded an incredibly strong, diverse, and accomplished group of candidates around the state. Men, women, young people, older people, minorities, first-time candidates, accomplished veterans, working people, business people, and academics were all represented. Despite the losses, a new generation of Democrats emerged in Alabama determined to make a difference for their state's future…and they have not stopped. Instead of receding into the shadows to wait another four years, many of these candidates stepped forward to lead at various levels, from county groups and local clubs, to state positions.
A vital part of leadership is to question the status quo, and if there was ever a status quo that needed questioning, it was the ADP. In a party that has struggled to gain the public's trust for 30 years, and been shut out of state leadership for nearly a decade, many of these new Democrats have taken it upon themselves to challenge the prevailing party orthodoxy in an attempt to create a new, vibrant, more aggressive, more effective party at the state level. And yes, that is a positive development.
Regardless of where you stand on the questions facing the party, this kind of passion and determination will ultimately benefit Democrats by bringing about, one way or the other, a 21st Century ADP that can begin to build on the successes of the national party and present its values to the people of Alabama in a meaningful way. The making of sausage is not a pretty sight to see, but it is usually delicious when finished.
Jeremy Jeffcoat is an Alexander City resident and former candidate for Alabama House District 81.
Bama Politics is committed to giving Alabamians a voice. This is an opinion column and does not necessarily represent or reflect the opinions of Bama Politics, its editors or its reporters. The opinions are those of its author. Want to have your voice heard? Send us a message through our
opinion contact page
.
Topic tags: