Jeff Sessions Releases First Ad Targeting Socialism, Open Borders & Free Healthcare For Illegal Immigrants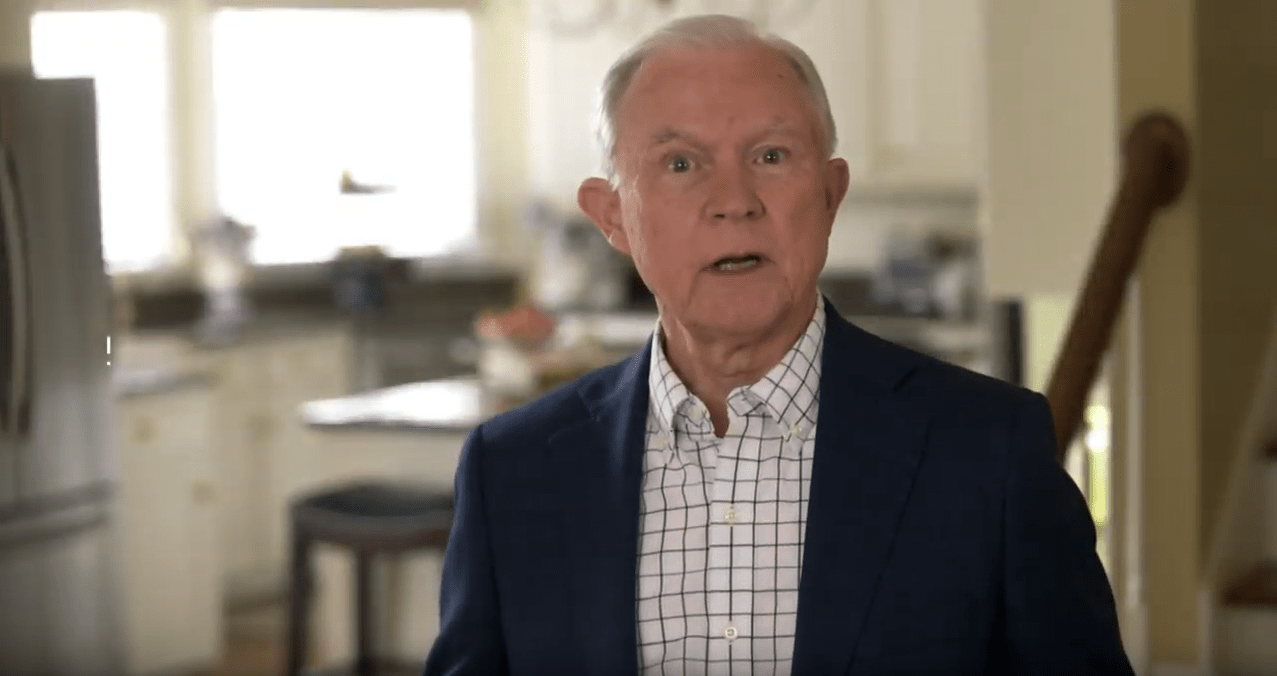 Jeff Sessions has released his first ad since he announced he would seek his old U.S. Senate seat that he gave up to be Attorney General of the United States under Donald Trump. Sessions would later be fired by Trump.
The ad starts with the narrator saying, "Socialism. Open borders. Free healthcare for illegal immigrants. That's the Democrats' plan for America. And they plan to gut our religious freedom and our freedom of speech. These radicals always blame America First."
Sessions then appears and says, "Today's Democrats want to redefine America, and they mean business. They don't want me in the Senate, because they know I won't back down."
Sessions is competing in a crowded field that includes, Tommy Tuberville, Bradley Byrne, Roy Moore, Arnold Mooney, Ruth Page-Nelson, and Stanley Adair.
The Republican primary election will be March 3, 2020.
Brent Wilson was born and raised in Huntsville, Alabama and is the Owner and Chief Editor of BamaPolitics.com.
Topic tags: